Taylor Morrison Houston Hires New Vice President of Construction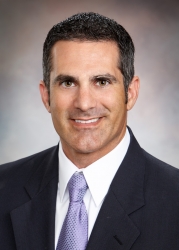 Houston, TX, May 01, 2013 --(
PR.com
)-- Taylor Morrison's Houston division announced today that Tom Fichter has joined the Houston home builders as the vice president of construction.
Fichter will oversee all aspects of construction operations for Taylor Morrison, which is currently building in 28 communities in the Houston area.
Fichter returns to Taylor Morrison from WCI Communities Florida division, where he served as Vice President of construction, successfully restructuring the company's construction operations while doubling closing volumes year over year.
Prior to WCI Communities, Fichter served as vice president in several capacities for Taylor Morrison, starting as a superintendent in 1996 before his final role as land manager in 2010.
"Tom's experience and his history with the Taylor Morrison brand will be a great asset as we move forward with our Houston division," said Jonathan White, division president for Taylor Morrison Houston.
A licensed contractor in the state of Florida, Fichter has successfully managed the construction of thousands of single and multi-family homes ranging from $150,000 to more than $1 million on the east and west coasts of Florida.
A native of Rochester, New York, Fichter and his wife, Debi, have one son, Thomas III.
For more information on Taylor Morrison, please visit www.taylormorrison.com.
About Taylor Morrison
Taylor Morrison focuses on delivering homes that are smart, efficient, comfortable and designed to fit the lifestyle of its home buyers. First-time buyers, families, and active adults in Arizona, California, Colorado, Florida and Texas can expect to find homes that fit their needs, built and sold by people who know the communities they live and work in. Building experience, along with customer feedback and inspiration from everyday people, create Taylor Morrison communities that offer value to home buyers. For more information on Taylor Morrison, please visit www.taylormorrison.com.
Contact
Taylor Morrison
Al Stevens
480-235-1770
www.taylormorrison.com

Contact