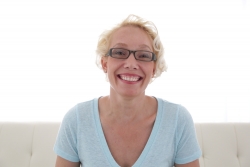 Phoenix, AZ, May 08, 2013 --(
PR.com
)-- Sixteen years ago Vera was diagnosed with an inoperable brain tumor while living in Prague. Today she is celebrating her seventh year of recovery by doing a Kickstarter with Tommy Pictures to fund her own fairy tale storybook.
Vera is currently working on her nursing degree and would like her recovery to act as inspiration to others who are facing terminal illnesses. The goal of the fairy tale project is to inspire people to focus on life's beautiful moments and persevere. To raise money for the storybook project Tommy Pictures is running a crowd funding campaign called "111% Amazing Fairy Tale Photo Shoot in Prague!" on Kickstarter.com.
Vera's recovery started when she found a hospital in Phoenix, Arizona willing to operate. Not that it was easy; the softball size brain tumor took five surgeries to remove. She wants her story to convey a message to everybody who is battling a difficult disease: "Never give up and believe in miracles!"
When Tommy crossed paths with Vera, he quickly found her energy and sense of happiness compelling. Her abundant energy became more inspiring as she spoke of her surgeries and recovery. Tommy decided he wanted to create a fairy tale storybook with Vera as the main character to give her a pictorial fairy tale to match her real life fairy tale recovery.
The Kickstarter to raise funds for Vera's photo shoot ends May 29th, 2013.
http://www.kickstarter.com/projects/tommypictures/111-amazing-fairy-tale-photo-shoot-in-prague
http://tommypictures.com