Mega Moolah Pays Out €3 Million at Casino La Vida
Microgaming's Casino La Vida has just celebrated its first progressive jackpot win in the multi millions.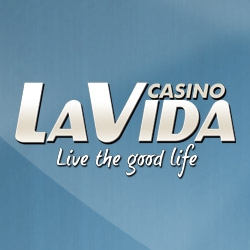 Toronto, Canada, May 07, 2013 --(
PR.com
)-- Online casino history was made last week Friday when a Casino La Vida player won €3 036 553,77 on the progressive jackpot game Mega Moolah.
This was the first multi-million win on a progressive jackpot in the history of the Microgaming casino.
The player, known as G.L. for wishing to remain anonymous, struck it rich on 3 May after the Mega Moolah progressive jackpot pool had remained without winner for some time, allowing the amount up for grabs to peak to one of its highest jackpot amounts in the game for a long while.
When contacted by our reporters, the Casino La Vida team was abuzz with excitement after the big win. "Casino La Vida is absolutely thrilled at this huge win," commented promotions manager for the casino Victoria Lamonte. "At our casino, the players' victories are our victories, so we are very proud of the win and consider it the start of new and exciting things here at Casino La Vida. We have spoken to G.L. and he is as ecstatic as we are. May this be the first of many multi-million progressive jackpot wins here!" she said.
Mega Moolah is one of several progressive jackpot games offered at Casino La Vida. The game is an easy-to-understand, safari-themed progressive jackpot game with a big reputation. Going since 2006, the game arguably reached cult status as a quick way to get rich when a Finnish player won a massive $5.5 million on it in 2008. The star attraction of the game is that its mega jackpot seeds at a whopping $1 million – meaning that anyone who wins this jackpot will get a minimum of a million.
"The Mega Moolah win by G.L. last week was a great testament to Casino La Vida," Lamonte added. "Unbeknown to most, G.L. is actually one of our newest players, having signed up with Casino La Vida just the day before his big win. Also, the Mega Moolah mega progressive jackpot gave over €2.5 million to another player as recently as February. These both prove that
Casino La Vida
is generous with its regular payouts and that players need not wait years for big wins."
Contact
Red Returns
Sean Deville
1-888-885-4517

Contact