Finnish Retailer Schoffa Announces Launch of New Website
Schoffa debuts new website providing a wide range of smart and casual clothing for men, women and children.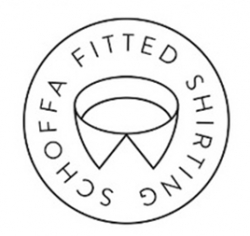 Helsinki, Finland, May 10, 2013 --(
PR.com
)-- Online store Schoffa has launched an attractive new website to service shoppers in Scandinavia and Europe who are seeking formal shirts, casual shirts and made to measure shirts as well as a large range of accessories.
The new website can be found at
http://schoffa.com
.
"We're excited about the launch of the new website," says Schoffa CEO Henrik Stigzelius. "Having a user friendly website is now a necessity for e-commerce. The new website is faster, has better functionality and provides a better user experience for anyone visiting the site."
Schoffa, founded in 2006 has been online since 2010. "The old website was great but online trends change quickly. When a customer visits a Schoffa store, they experience a feeling of modern and chic. It was time to recreate that feeling online," says Stigzelius.
Additionally, the new website includes features for customers that helps create a community such as product reviews and latest purchases. Schoffa founder Joen Schauman says that "Schoffa clothing is fun, professional and stylish. We wanted the new website to reflect that."
For more information on news, trends and updates, please visit the Schoffa website.
Schoffa collections combine tailored tradition with a Nordic playfulness. Schoffa sell their products in one store in Helsinki, Finland (a second store opening soon), one store in Tallinn, Estonia and through retailers in Finland and Russia.
Contact
Schoffa
Steven Macdonald
37256614404
schoffa.com

Contact