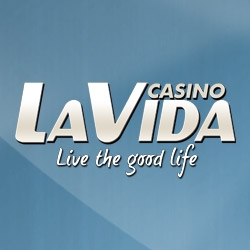 London, United Kingdom, May 14, 2013 --(
PR.com
)-- The latest stunning rags-to-riches online story took place at Casino La Vida, where a German player became a millionaire in less than two hours.
On 5 May, GL registered as a member of Casino La Vida and began playing Mega Moolah around 8am. By 10am he had won the game's progressive jackpot – and ended up €3 036 553,77 richer because of it.
The win put Casino La Vida on the map in a new way, as the first
progressive jackpots
win for the casino well into the multi-millions, but it also put another element in the spotlight – Mega Moolah.
Mega Moolah is a progressive jackpot video slot, meaning that every bet a player makes goes into a progressive jackpot pool which gets bigger and bigger until one lucky player nets it, after which it returns to the minimum 'seed' value. Mega Moolah is popular precisely for this reason – the seed value for the Mega Moolah mega progressive jackpot is a mind-blowing $1,000,000.00. This means that the jackpot's winner is, even at the lowest possible amount, a millionaire.
Unbeknownst to most gamers, however, this is not the only time recently that Mega Moolah has been generous as it was to GL.
Mega Moolah has been earmarked as one of the online casino games most likely to make a player rich since 2008, when the game paid out a staggering $5,500 000.00 to a gamer. These wins continue to as recently as February, when the first of that month heralded a $2,560,000.00 to yet another lucky gamer at a different Microgaming casino.
The best thing about Mega Moolah's progressive jackpot, arguably, is that it is randomly triggered within the game, when a multi-coloured wheel appears for the player to spin and win the millions-paying mega progressive jackpot should their needle fall on the appropriate wheel slot. This means that all players have an equal chance of getting rich.
Mega Moolah is available for play to casino members of
Casino La Vida
and other Microgaming-powered casinos.