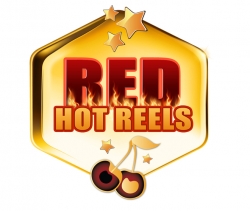 London, United Kingdom, June 05, 2013 --(
PR.com
)-- The epic Red Hot Reels tournament is officially over.
Hosted by Microgaming's Red Flush Casino, the lavish Red Hot Reels was the centrepiece of Red Flush's extravagant fifth birthday throughout May. Sparing no expense, the casino created an entire online island, Moolahn Rouge, to host Red Flush members. Among the island delights were several special birthday promotions and the Red Hot Reels tournament.
In the lavish tournament, the casino put on three qualifying rounds and an electrifying two week-long final before the tournament ended last week on 2 June. Players deposited, wagered and played on Red Flush games to climb the competition's leaderboard – first to qualify for the monstrous final and then to receive their share of its extravagant prizes.
In total, an opulent $225 000 in cash, giveaways and prizes were handed out to players during Red Hot Reels.
According to the event's organiser, Red Flush Casino promotions manager Alex Roberts, a good time was had by all.
"The competition ran smoothly, the excitement was palpable and increased from week to week and hundreds of thousands of dollars in cash, giveaways and prizes were handed out freely. Everyone had a great time – especially Red Flush Casino!" he said.
The finals began on 20 May and, after non-stop, nail-biting action, a winner was announced the next week on Sunday 2 June. With an impressive 9 568 points, Australian Red Flush player IA was crowned Red Hot Reels champion and won a luxury cruise worth $15 000, plus $10 000 cash and Red Flush Casino bonuses worth $5 000.
In second place with 8 914 was fellow Australian SE. SE won himself a widescreen 3D TV and 3D home cinema system, complete with a 3D Blu-ray player and 3D glasses.
Third place was awarded to a member of Casino La Vida, Red Flush's sister casino. With 7173, player SA from Bahrain won a luxury weekend away for two worth $2,000.
Plenty of other prizes were handed out, among them a Samsung Galaxy S4 smartphone and a Samsung Galaxy camera, as well as thousands in Red Flush Casino credits to the 55 best-scoring finalists.
"We are thrilled with the positive response we've had to our first-ever Red Hot Reels tournament," Roberts concluded. "I have been in contact with our winners and they are ecstatic and were very impressed by Red Hot Reels. The entire tournament was an excellent milestone and is well worth repeating next year."
For more information on Red Hot Reels, visit
Red Flush Casino
.