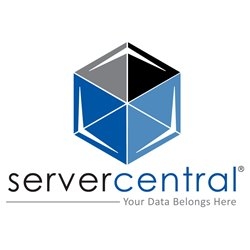 Chicago, IL, June 10, 2013 --(
PR.com
)-- ServerCentral, an established leader of managed infrastructure services, today announced a new location and several updates to its Enterprise Cloud, a powerful platform for large-scale processing and storage demand.
Among the enhancements are service introduction in San Jose, CA, virtual private network (VPN) functionality, customizable operating system (OS) image templates, and the ability to move OS images to and from Enterprise Cloud. The launch kicks off the latest round of cloud developments for ServerCentral, with an aggressive rollout strategy expected to continue well into the future.
"Today marks the introduction of our most requested cloud features to date," said Jordan Lowe, ServerCentral's President and CEO. "But this is just the beginning. We're committed to setting the standard in cloud features and performance across customer infrastructure and cloud services."
The feature-rich cloud refresh complements ServerCentral's already strong portfolio of data center solutions, managed services, and custom private clouds.
In line with their usual, customer-centric approach, the veteran data-center pros are offering free 30-day cloud trials at http://bit.ly/freecloudtrial.
About ServerCentral
ServerCentral provides highly reliable IT infrastructure in secure facilities across North America, Europe, and Asia. Delivering industry leading service levels on colocation, cloud, IP connectivity and managed services, ServerCentral is a trusted name to a wide range of global companies seeking turnkey data center solutions. For more information, please visit http://www.servercentral.com.