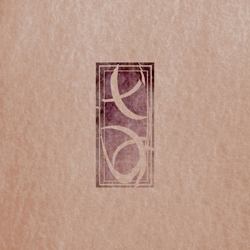 Red Bank, NJ, June 11, 2013 --(
PR.com
)-- As artists get older, they tend to view the world a little differently. When Dw Dunphy began creating his latest album, The Radial Night, he realized that most of the aspects of our lives circle in patterns as the years progress. The Radial Night is a 12-song concept album that examines the interlocking ideas that concern the perils of modernity, communication, relationships, and self-revelation. The new release is available on Noisetrade.com, Bandcamp, iTunes, and CDbaby.
"The record deals with my dissatisfaction with modernity and, the fact that, no matter how many different 'futures' we're promised with progress, we still have the same issues we've always dealt with," said Dunphy.
"There are phrases that repeat in some of the tracks, both musical and lyrical," continued Dunphy. "Three lines that reoccur most often are, 'please don't give me a mantra when I need a lifeline,' 'it shouldn't be so difficult,' and 'another distant island' which alludes to goals and aspirations that seem very close but never close enough to be realized… It's a very cheerful album!"
With a mind for 60s-70s pop/rock, Dw Dunphy's The Radial Night is lo-fi indie rock with high-production aspirations and universally recognized thematic concepts. A one-man band operation, Dw Dunphy wrote and recorded the album on his laptop computer while, at the same time, shooting for a full-band sound experience through the use of two guitars, a keyboard and some homemade drum loops. The Radial Night will appeal to fans of artists such as Daniel Amos, The Grifters, Guided By Voices, Iron And Wine, and The Lost Dogs. The Radial Night is an Introverse Music production.
Dunphy has been releasing records since the mid-1990s, first as part of a "cassette collective" and later on CD. His catalog is available at CDBaby, iTunes, and the Amazon Mp3 store. In 2012, Secret Decoder Records released a Best Of album of Dunphy's work. The Secret Decoder Records label, operated by musician Justin Vellucci, is releasing the physical copy of The Radial Night as well.
In addition to performing, Dunphy hosts a radio show on ThePenguinRocks.com Internet radio station called "Radioshow With Dw Dunphy." He is a writer/editor at Popdose.com, and a contributor to NewJerseyStage.com and AntennaFree.
The Radial Night is available at http://noisetrade.com/dwdunphy/the-radial-night. Dunphy's CDBaby store is located at http://www.cdbaby.com/Artist/DwDunphy.