Teleperformance Fairborn Announces Additional Growth
Teleperformance in Fairborn, Ohio has announced plans to add 200 new career opportunties with a new starting rate of pay.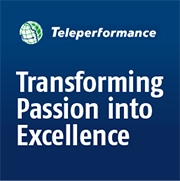 Fairborn, OH, September 05, 2013 --(
PR.com
)-- Teleperformance USA, the largest contact center services provider in the world and the 2nd largest employer in Fairborn, Oho will be adding an additional 200 customer care positions due to new business from a existing client.
These positions will be supporting a major wireless carrier and are all inbound calls.
Mike Lewis, Site Director, states that due to the incredible performance of the existing staff in Fairborn, Teleperformance has proven to their client time and time again that the Fairborn, Ohio site has the employee base to remain at the top of the client satisfaction surveys month over month, and these agents are making top dollar in bonus.
Company officials state that wages will start at $10.00 an hour.
They also offer paid training, monthly pay for performance bonus programs, paid time off, medical, dental, 401K and much more. They are seeking contact center professionals as well as supervisors and managers who are looking for career opportunities that will take them places.
"We are very excited to be launching these new programs and bringing these career opportunities to Fairborn, Ohio," says Todd Hatch, Executive Vice President of Operations. "We currently employ nearly 600 customer service professionals and these new positions will provide for further expansion and growth, and even greater opportunities."
"Our recruiting center in the Park Hills Shopping Center at 57 East Dayton Yellow Springs Rd is accepting applicants Monday-Friday 8:00am until 5:00pm," and you can also apply online at Teleperformance.com adds Jim Philips, Vice President of Recruiting, a 17 year veteran of the company. "Applicants should bring their resumes a great energetic attitude, ID's, dressed for success and be ready to interview."
Phillips, who started as an customer service agent has seen the company grow to twenty five sites in the U.S. and says that the opportunities are endless if you have the determination to get the job done.
About Teleperformance: Teleperformance, the worldwide leader in outsourced multichannel customer experience management, serves companies around the world with customer care, technical support, customer acquisition and debt collection programs. In 2012, it reported consolidated revenue of €2,347 million ($3,028 million, based on €1 = $1.29). The Group operates more than 100,000 computerized workstations, with 138,000 employees across more than 270 contact centers in 46 countries. It manages programs in more than 66 languages and dialects on behalf of major international companies operating in a wide variety of industries.
For any questions or additional information please contact Jim Phillips.
Jim Phillips
Vice President Recruitment
Teleperformance USA
Jim.phillips@teleperformance.com
Office: 801-366-1743
Mobile: 614-208-3849
Fax: 801-942-1774
Contact
Teleperformance
Jim Phillips
801-366-1743
teleperformance.com

Contact