Cint Advises PR Professionals to Question Audiences' Publication Preferences to Ensure Greatest ROI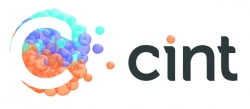 Stockholm, Sweden, September 13, 2013 --(
PR.com
)-- Brands' PR teams and agencies can increase chances of achieving maximum return on investment on media relations activity by knowing which print and online publications their target audiences are reading, advises
Cint, a provider of tools for obtaining market insight
.
A wealth of material is provided online for all interests, from national newspapers to sector-specific websites to niche blogs, and this continues to grow. As a result, PR professionals face the on-going challenge of approaching the right media that will not only reach, but also resonate with the desired audience. Media databases, PR planning tools and specific outlets provide beneficial information, but without asking the target demographic which publications they purchase or blogs they read, some sectors may be wasting valuable PR resources.
For example, if a brand or PR agency is due to launch a new make-up range, they might question audiences about what material they read to obtain beauty tips and what resources they trust to offer advice about the best products. Furthermore, obtaining intelligence via surveys can also help establish how to successfully communicate with audiences through a particular publication. Determining the type of content people find most engaging can inform what to provide journalists and bloggers with, such as, how to get the latest eye make-up look versus what colors work together.
CEO of Cint, Bo Mattsson, says: "In an age where audiences are increasingly fragmented due to the amount of print and online media options available to them, it is crucial that PR professionals concentrate efforts on the right publications that are read by and resonate with target audiences. Strategically planned questions provide the insight with which PR professionals can pursue specific newspapers, magazines and websites as well as base content on.
"Software such as Cint Access enables PR professionals to target different demographics based on simple or more detailed parameters. The tool's superior targeting capability can help to determine what a specific target market's publication and content preferences are. Additionally, using
online market research panels allow brands to gain consumer opinion in a matter of hours
, so even when time is tight, PR agencies and in-house teams can establish which media is worth approaching and therefore likely to result in the greatest ROI for their brand."
Cint offers a wide range of market research solutions and provides access to the opinions of over ten million people across 57 countries in the Cint OpinionHUB. For more information about
how to use online consumer research tools to your brand's advantage
, visit
www.cint.com
Contact – Keredy Andrews -
cint@punchcomms.com
– 0044 1858 411 600.
Contact
Punch Communications
Keredy Andrews
00441858411600
www.punchcomms.com

Contact