Linea Group Sponsors 2013 Health Service Journal (HSJ) Efficiency Awards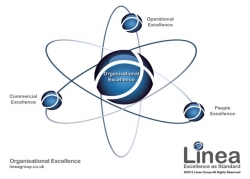 London, United Kingdom, September 13, 2013 --(
PR.com
)-- Linea Group today announced that it is to sponsor the prestigious 2013 HSJ Award for Efficiency in Procurement.
Ian Chambers, Linea Group Chief Executive commented, "The HSJ Efficiency Awards recognise just how important efficiency is for the Health Service and champions innovative solutions and cost effective measures, which align to the new strategy for NHS Procurement, and deliver tangible improvements whilst maintaining the highest level of patient care."
The importance of finding further efficiencies in procurement was recently highlighted in the National Press by Dr. Dan Poulter, Parliamentary Under Secretary of State for Health, who said, "There is still a long way to go to improve value for money in each and every hospital, and to ensure resources are not wasted and that NHS funds are always properly and efficiently spent on where they are needed the most: on frontline care and patients."
Ian Ormrod, Linea Group Director of Continuous Improvement Programmes added, "Linea Group has a long and successful track record supporting the National Health Service in delivering substantial procurement efficiencies. We continue to expand our capability in this area through our network of experienced practitioners and sector experts."
With an exceptional track record of delivering multi-million pound savings for NHS clients, Linea's Procurement & Supply Chain Excellence team has the skills and capability required to support the NHS to maximise efficiency and deliver the new NHS Procurement Strategy.
Note to Editors:
Linea is a results-focused organisational excellence consultancy with a track record of delivering sustained superior performance that meets and where possible exceeds the expectations of our stakeholders. It is headquartered and registered in the UK and operates internationally.
Linea combines the credentials of a top tier firm with the depth of expertise and flexibility of a niche practice. It supports public and private sector clients across a wide range of industry sectors.
Contact
Linea Group
Ian Ormrod
+44 (0) 845 680 1088 (UK) / +44 (0) 151 348 8050 (International)
www.lineagroup.co.uk

Contact