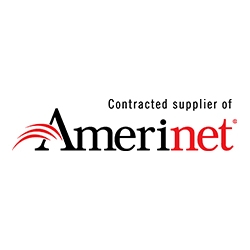 Holt, MI, October 03, 2013 --(
PR.com
)-- Amerinet, a leading national healthcare solutions organization, today announced a new agreement with Block Imaging. Amerinet is the first national GPO (Group Purchasing Organization) to add refurbished imaging equipment to their portfolio while
Block Imaging
is the first refurbished imaging equipment supplier to be selected by a major GPO in the medical industry.
The announcement is indicative of the type of collaborations required in today's market for healthcare service providers looking to lower costs and raise the bar for quality patient care.
"Amerinet is the first national Group Purchasing Organization to address its members' growing desire for quality refurbished medical imaging equipment," said David McAndrews, Block Imaging Vice President. "We're proud to partner with them to provide their members with outstanding imaging solutions. Because we support customers across all modalities and are manufacturer neutral, Block Imaging is uniquely positioned to offer
Amerinet members
significant savings as well as assist them in making the best equipment and service acquisition decisions."
About Amerinet, Inc.
As a leading national healthcare solutions organization, Amerinet collaborates with acute and non-acute care providers to create and deliver unique solutions through performance improvement resources, guidance and ongoing support. With better product standardization and utilization, new financial tools beyond contracting and alliances that help lower costs, raise revenue and champion quality, Amerinet enriches healthcare delivery for its members and the communities they serve. To learn more about how Amerinet can help you successfully navigate the future of healthcare reform, visit
www.amerinet-gpo.com
.
About Block Imaging, Inc.
Block Imaging is a premier worldwide provider of refurbished medical imaging equipment, parts and services in all modalities and manufacturers. Founded in 1997, Block Imaging exists to extend the life of medical imaging equipment by providing engineering, refurbishment, and replacement parts because a second chance at life for diagnostic imaging systems means a second chance at life for people. Today, Block companies serve the global medical industry from offices in the United States, Germany, and Japan as well as online at www.blockimaging.com.