John Foy and Associates Encourages a Safe and Happy Halloween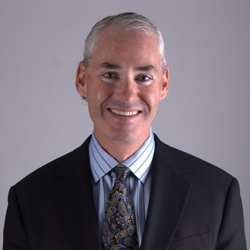 Atlanta, GA, October 29, 2013 --(
PR.com
)-- Day of the Dead has been heard of…but what about the fact that Halloween is one of the deadliest days for pedestrians? Specifically, children. According to online sources, they are 136% more likely to be injured (or worse) during the hours of trick-or-treating. That being said, more pedestrian fatalities are registered on Halloween than any other day of the year.
This October, John Foy is asking everyone to put safety first when out on Halloween, because nothing is more frightening than an unexpected injury. Here are a few guidelines to consider when out on this spooky night:
Drivers:
*Expect extra pedestrians.
*Drive slower, especially on residential streets.
*Turn the radio off to listen out for kids.
*Don't forget to put your headlights on earlier than usual.
*It's never okay drink and drive.
Of course, Foy and Associates also has tips for those out for festivities:
*Cross at corners, and abide by traffic signals or crosswalks.
*Walk on sidewalks, not streets.
*Bright or reflective costumes are good, and flashlights are even better.
*Make sure costumes are not obstructing vision.
*Wear shoes that are easy to walk in to avoid falling in the street.
Other Halloween-related injuries can involve flammable costumes, lacerations from carving, candles in jack-o-lanterns, tripping, or even choking. All of these occurrences are scarier than any costume, and are also very real. As always, think ahead and use your best judgment when it comes to safety.
John Foy & Associates thanks all friends of the firm. Remember they can be contacted anytime an injury in a vehicle accident or other mishap occurs. Cases can also be evaluated for free through email or chat at
http://www.johnfoy.com/
. Happy Halloween!
Contact
Lauren Mcneil
404-879-7518
johnfoy.com

Contact