Former Providence Property Management CEO Trent Corbin Joins Lodestone Real Estate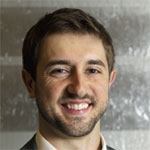 Charlotte, NC, November 13, 2013 --(
PR.com
)--
Lodestone Real Estate
is pleased to announce that Trent Corbin has joined the organization as its Luxury Home Specialist. Lodestone Real Estate works with Charlotte-area residents pursuing the sale or acquisition of real estate. The firm specializes in uptown Charlotte and surrounding neighborhoods, working with both retail consumers and high net-worth individuals and investment firms throughout the Southeast.
Lodestone owner Marissa Boyle said, "Trent is a welcome addition to the team. His analytic approach to real estate transactions sets him apart from his peers."
Mr. Corbin brings deep domain knowledge of both finance and real estate markets to Lodestone, with past experience in investment banking, venture capital, consulting and real estate. Having worked on the Structured Debt platform at Wachovia Securities and in mergers and acquisitions at Brookwood Associates, Trent most recently sold Providence Property Management, a Charlotte-based real estate firm he founded in 2009. A co-founder of Warm Charlotte, an initiative to re-purpose cold-weather clothing and other goods for use by area non-profits, Mr. Corbin earned his undergraduate degree in electrical engineering from Duke University and is currently enrolled in the Wake Forest University MBA program in the Charlotte Center.
"I'm excited and honored to join the team at Lodestone Real Estate that has experienced so much growth and success in recent years," said Mr. Corbin. "We have a great opportunity to shake things up in the Charlotte real estate world. I believe that Lodestone offers its clients a level of service that is above and beyond what most people expect from a real estate firm."
Trent will be leveraging his success with Providence Property Management as he develops the luxury home platform at Lodestone Real Estate. By limiting the number of transactions each member of the luxury team handles at one time, Mr. Corbin hopes to offer the highest possible level of service and financial expertise to Lodestone's luxury home clients.
You can contact Trent Corbin with your real estate questions by visiting his website at
www.trentcorbinrealestate.com
About Lodestone Real Estate
Lodestone is a modern real estate brokerage based in Charlotte, North Carolina, energized by an experienced team of Realtors who think differently and who consider every buyer and seller to be an investor. Melding the modern, data-driven world of Wall Street with the single family home on Main Street, Lodestone specializes in residential real estate sales, including renovations and specialty government programs. For more information, go to
lodestonerealestate.com
.
Contact
Lodestone Real Estate
Trent Corbin
980-207-1600
lodestonerealestate.com

Contact