Moving Women from Out of the Darkness Back Into the Light by "Going Through the Change"
"Going Through The Change" is a new book which represents one woman's personal journey on the path to growing older gracefully. It is the first guide to self-realization addressing both outer and inner self showing balance in all things as the only means to having it all.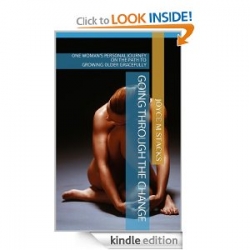 Hot Springs, AR, November 19, 2013 --(
PR.com
)-- Its mission is to help women who are coming of age to identify the holes and drains in their lives so they may make any necessary repairs in order to achieve a more honest and productive mature life where change in not only inevitable, but preferable. It provides an easy step-by-step guide which organizes and streamlines the process, thereby making it more understandable and most of all manageable.
Its purpose is first and foremost to tell women it's okay not to be perfect in a world that all too often places unreasonable demands upon you, and to tell you you're not alone when you sometimes feel like a failure.
Its overall concept is to convince women no matter how many mistakes you may have made, it's never too late to effect positive change not only in your own life, but in every life you touch.
About the Author
Joyce Stacks has worked as a professional interior designer in excess of twenty-five years where she spear-headed both national and international projects. Well into her career, she decided renovation was something that needn't be limited to just homes and buildings. Going Through The Change represents her own personal guide to growing not just older, but better in a world that all too often places impossible demands upon women. She resides in Hot Springs, Arkansas near her family.
For more information about Going Through The Change please visit http://www.amazon.com/-/e/B00DLKYR82
amazon.com/author/joycestacks
"Going Through The Change" By Joyce M Stacks; ISBN-13: 978-1493670253; eBook ASIN: B00G9FMBGG
Contact
Joyce M Stacks
501 276 5695
https://authorcentral.amazon.com/gp/profile

Contact
Multimedia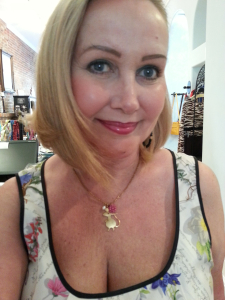 Joyce poignantly speaks about having used addiction to support her through loneliness, fear and the stress of trying to maintain an outward appearance of control and perfection. She hopes her story will resonate with an audience who needs to come out of the darkness and experience the light.