Minimum Contract of 0.01 Lot on STP Available at FXOpen
FXOpen, a leading brokerage company in the Forex market, has reduced the size of the minimum contract for STP accounts. Starting November 29th, 2013, the company's clients and partners have an opportunity to trade 0.01 lots, or 1000 units of base currency per transaction.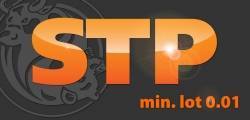 Auckland, New Zealand, December 04, 2013 --(
PR.com
)-- Clients can now trade with lower risk whilst still enjoying all the advantages of STP technology, such as no commissions, floating spreads, ECN liquidity, etc.
"We strive to be in line with the latest trends in the brokerage sector by implementing progressive ideas and innovative technologies," commented Denis Peganov, FXOpen NZ Limited Director. "Trading with smaller volumes on the interbank market, the company's clients will be able to move to a whole new level of Forex activity."
The introduction of STP accounts has become a landmark in the history ofFXOpen company. A major advantage of STP is the absence of commission paid to the broker for opening a position. In fact, it is included into the spread, making it a bit wider. The reduction of the minimum contract size to
0.01 lot
makes the STP accounts more competitive and contributes to the overall efficiency of the trading process.
"We can state for sure that the STP accounts with 0.01 lot per transaction is a product that meets the requirements of a more sophisticated Forex trader," added Peganov. "Algotraders must appreciate such a move. No doubt, we are glad to be among the first to make this idea real and, thus, open up a new page of the Forex market evolution."
Partnership programs and PAMM technology for STP accounts will be announced by the company in the near future.
FXOpen
is a reliable provider of brokerage services in the Forex market. With over 10 years' experience, the company has rapidly grown up from a small dealing desk center into a leading broker. FXOpen is constantly working to improve the quality of its service and products. The broker is known as an innovator that has offered to the Forex community such technologies as the ECN MT4 platform, PAMM service, STP accounts, OCTL and Level2 plugin, and others. The company is expanding its footprint in the global financial markets and is rapidly gaining its customers' trust and support.
Contact information:
Denis Peganov
Director of FXOpen NZ Limited
Level 3 187 Queen Street, Cbd, Auckland
1010, New Zealand
Phone: +64 9 801 0123
E-mail: promotion@fxopen.org
Contact
FXOpen
Sofie Abramson
1 800-88-4444
http://www.fxopen.com/

Contact