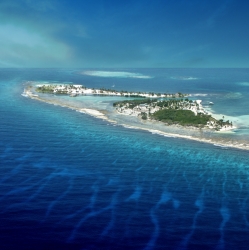 Dangriga, Belize, December 19, 2013 --(
PR.com
)-- Isla Marisol Resort celebrates 12 years of service in the tourism industry in Belize. Offering everyone an opportunity to come and explore a majestic eco-reef system in the Caribbean today, Glovers Reef Atoll and its 5 coconut studded palm islands make this a rare treasure found in this hemisphere.
Isla Marisol Resort caters to 30 guests and focuses on underwater exploration, mostly scuba diving and snorkeling. Fishermen will be delighted to find themselves on the flats alone. The remoteness of the island gives everyone an opportunity to relax and enjoy their days on the warm Caribbean Sea.
Tourists may learn more about the dream of exploring a magical Reef system on Glovers, Isla Marisol Resort at
www.islamarisolresort.com
.