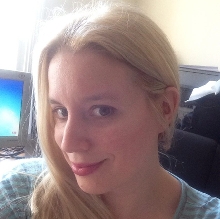 Atlanta, GA, January 06, 2014 --(
PR.com
)-- January is National Oatmeal Month, that means you will get a lot of awesome coupons and sales on oatmeal products such as:
National Oatmeal Month and what is on sale for this month are the following :
Granola bars
Instant oatmeal
Grits
Fiber bars
Cereal
Healthy Choice
South Beach
Lean Cuisine
Kashi
All yogurt: Dannon, Yoplait, and more
Special K
Kellogg's products
Diet And Health Foods :
Healthy Choice/ South Beach / Lean Cuisine
Kashi
Your Yogurt: Dannon, Yoplait, and more
Kellogg's products/Special K
Super Bowl Party Foods.
Pepsi products/ Coke Products
Velveeta
Chips/Dips
Cheese
Sandwich /deli meats
Chili Ingredients
Crackers/Snack/Cookie items
your grocery store party trays
The produce that is in season :
Avocado
Broccoli
Brussels Sprouts
Cabbage
Chinese Cabbage
Cauliflower
Celery Root
Chicory
Fennel
Grapefruit
Greens
Wild Mushrooms
Mandarin Oranges
Sweet Oranges
Pears
Spinach
Sweet Potatoes
Other items:
Clearance- things such as: Christmas stuff, toys, stocking stuffers, tape (for gifts but you can get them super cheap at this time of the year and stock up on them for the next couple of years.
New Year's party stuff such as noise makers, hats, party favors, sparkling juices and wines.
Here is a tip from Rachel, who is the founder couponsdowork.com, "Parents, if you have kids, this is when you can stock up on toys and birthday gifts for next year, I put it into a gift box."
"This past Christmas, I didn't have to go shopping because I had the gifts in a gift box and all I had to do was pull it out and wrap it. Every single toy I bought was on clearance. This year, I went shopping for toys on clearance, I spend $65 dollars on seven toys. If they were not on sale, I would have spend $135.00. I am already ready for this year's Christmas and birthday parties!"
couponsdowork.com
, founded in 2012 is an informational website, free to users. Couponsdowork.com is ran by one person who tells people how to save money and coupon. Couponsdowork.com is a website that posts the Latest Deals, Budget friendly recipes, Budgeting Tips, Coupon Deals and more .
Contact:
Rachel
rachel@couponsdowork.com
http://www.couponsdowork.com