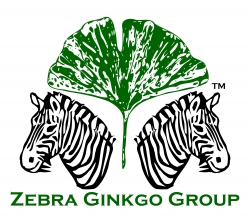 Saint Louis, MO, January 15, 2014 --(
PR.com
)-- Introducing the new book "Shell's Journey" by Amye Webster.
First time author, and lifelong horse expert, Amye Webster has published and released "Shell's Journey," a wonderfully written novel for young adults and children of all ages.
If you have ever loved a horse, desperately missed someone you love, or struggled with simply needing a place to belong. You will truly relate to this new novel by Amye Webster, "Shell's Journey."
About the Book: Life has always been hard for Shell, an 11 year-old girl from rural Missouri. Her single father has found plenty of challenges in raising a daughter on his own also. However, there is one place where they both find comfort-the Sale Barn livestock auction. Shell has always dreamed of owning a horse, and when her birthday comes, she can think of nothing else. Little does Shell know that her dream will lead to a fearsome adventure, requiring her to become a brave young woman. In the meantime, her father is forced to confront his own parental fears and shortcomings. Will Shell's love of horses and her father's internal struggles unite or tear their family apart?
Here's what readers are saying about it:
"It would seem that 'Shell's Journey' was written as a children's/young adult book but it is really for all ages. It is an easy read with print large enough for both young children and old eyes. 'Shell's Journey' grabs the reader in the first paragraph and comes alive in an adventure full of life lessons and emotions to the very end." - Susie Walton, Rosebush, Michigan.
"Just finished reading 'Shell's Journey' written by Amye Webster. What an awesome book!! I started it this afternoon and thought I would read just a couple chapters, I could not even put it down to check Facebook. LOL This from what I understood was touted as a children's book, I feel it has a much wider appeal, especially to horse people who remember that first horse, or people that grew up in a divorced single parent family (about 50 % of us). This book is well worth your time and money. ------ Warning----- before you start this book, go to the bathroom, get a drink, because once you start reading, you will not be able to put it down!" -Tom Keenan, Henderson, Nebraska
"I sobbed through quite a bit of this book! My dad was killed in an accident when I was three and I don't remember him. I so related to the character Shell! Amye -- I hope you continue to write more books and stories!" -Terri Kelley Anderson, Oberlin, Kansas
Nominations: Shell's Journey has been nominated for the Nebraska Library Association's Golden Sower Award.
About the Author: Amye Webster wasn't actually 'born in a barn', but she most certainly grew up there. Amye was raised on a Quarter Horse farm in South Dakota where she discovered her love of horses. She later raised her own two children in the saddle. She has spent much of her life training horses and teaching kids and others about her passion. Today, Amye works and travels with her husband, who trains and shows reined cow horses. She has also found time to pursue her second passion - writing. This is her first novel. She lives in Missouri.
Shell's Journey : 162 pages / Paperback / Juvenile Fiction / appropriate for all ages
ISBN-13: 978-0989151023 ISBN-10: 0989151026
Library of Congress Control Number: 2013922120
Available now at Amazon.com and BarnesandNoble.com and at other fine booksellers. Available at your local bookstore upon request.
About the publisher: Zebra Ginkgo Group is a small publishing company based in St. Louis, MO. Unlike the vast majority of publishers, their books are American made and proudly printed in the United States of America. For more information contact support@zebraginkgo.com