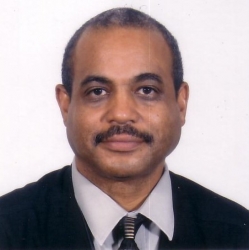 Frederiksted, St. Croix, Virgin Islands, January 23, 2014 --(
PR.com
)-- Mark A. Cornerio of Frederiksted, St. Croix, Virgin Islands has been included in the Strathmore's Who's Who Worldwide Edition for his outstanding contributions and achievements in the field of law enforcement.
About Mark A. Cornerio
Mr. Corneiro was born in the U.S. Virgin Islands and is married to Mrs. Leslie Stewart-Corneiro. Mr. Corneiro has 21 years employed with the Virgin Islands Police Department and was a Naval Security Guard attached to the Philadelphia Naval Base for three years when he was enlisted in the Navy. This is a total of 24 years of experience in the law enforcement field. He was activated as a Naval Reservist to Guantanamo, Cuba after 911 as a military police. He is currently a Police Sergeant for the Virgin Islands Police Department in Frederiksted, St. Croix, Virgin Islands which provides public safety and law enforcement. He is assigned to Insular Investigation Bureau which is responsible for fraud investigation in the territory. Mr. Corneiro is responsible for enforcing Virgin Islands and United States laws, supervising officers and public awareness of fraudulent crime in the territory. He obtained a B.B.A. from the University of the Virgin Islands in 2010. He has been awarded Employee of the Month for September 2004, Employee of the Year 2005, Honorable Service Award, Educational Achievement Award, Morale Booster Award, and various Letters of Commendation and Certificates of Appreciation. In his spare time he enjoys scuba diving, snorkeling, and fishing.
About Strathmore's Who's Who Worldwide
Strathmore's Who's Who Worldwide highlights the professional lives of individuals from every significant field or industry including business, medicine, law, education, art, government and entertainment. Strathmore's Who's Who Worldwide is both an online and hard cover publication where we provide our members' current and pertinent business information. It is also a biographical information source for thousands of researchers, journalists, librarians and executive search firms throughout the world. Our goal is to ensure that our members receive all of the networking, exposure and recognition capabilities to potentially increase their business.