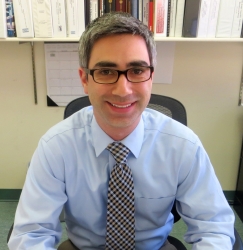 Baltimore, MD, January 28, 2014 --(
PR.com
)-- The team of architecture, engineering and construction professionals at WBCM welcomes seasoned transportation engineer, Mike Izzo, PE. As vice president, Izzo will oversee the firm's bridge department and manage its day-to-day operations, including directing, administering and coordinating all bridge engineering work.
Izzo's entire body of experience is with State of Maryland structural and bridge projects for clients such as the Maryland State Highway Administration (SHA), the Maryland Transit Administration (MTA), the City of Baltimore and various Maryland county municipalities.
Izzo holds a bachelor's degree in civil engineering from the University of Maryland and an MBA from the University of Baltimore. He is licensed in Maryland and the District of Columbia. In 2013, he completed the American Council of Engineering Companies/Maryland's (ACEC/MD) leadership program, which develops leadership skills in Maryland's top, young industry managers.
About WBCM
Founded in 1977 and headquartered in suburban Baltimore, WBCM is the area's first multidisciplinary AEC firm to provide not only architecture and engineering services, but also comprehensive construction management and facility construction. Independently, and through innovative alliances and teaming, WBCM serves public and private clients throughout the Mid-Atlantic region and beyond with additional offices in Philadelphia, Harrisburg and Pittsburgh, Pennsylvania. The Engineering News-Record lists Whitney Bailey Cox & Magnani (WBCM) as one of the Top 500 Design Firms.
For logo graphic requests, please contact Mindy Hinsley at 410.512.4542 or mhinsley@wbcm.com