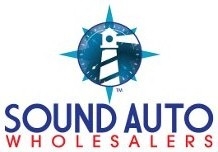 East Haven, CT, January 28, 2014 --(
PR.com
)-- David DeVito, Vice President of Retail Auto Financing at Sound Auto Wholesalers has announced that the company has entered into retail financing agreements with seven different banks and finance companies. DeVito said "We want to offer our customers maximum flexibility to obtain financing for their vehicle purchases. We now have a suite of financing resources that will allow us to provide financing for a wide range of customers, including those with challenged credit histories and will allow us provide competitive rates to all our customers."
Dan Merriam, Owner of Sound Auto Wholesalers said "We are very gratified with how well our business has started out. We just opened our doors in late December and despite the bad weather we've had in January, we are selling cars and making our customers very satisfied. The addition of these seven financing sources will further add to our ability to serve our customers."
According to DeVito the banks and finance companies recently added are "BCI, Seasons Federal Credit Union, Industrial Auto Acceptance, United Auto Credit, American Credit Acceptance, Thrift Investment Corp and Credit Acceptance Corporation."
DeVito further said "We now not only have quality cars that are fully serviced and inspected, we now also have the resources to obtain financing and competitive rates for our customers."