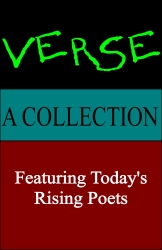 Brick, NJ, February 11, 2014 --(
PR.com
)-- If you are an Indie or unpublished writer of verse, now is your opportunity to legitimize your work.
Hibernian Publishing is especially interested in edgy, dark, romantic, emo or gothic verse.
Dr. Michael O'Connell, Editor-in-Chief at Hibernian Publishing, added this, "We are a small family-run publishing house. Who else is asking for poetry submissions? This proves our mission of publishing first-time authors and independent writers."
For additional information on the news that is the subject of this release, contact Hibernian's Director of Operations at (732) 903-8126. You may also access further information by visiting the company's website: www.hibernianpublishing.com.
About Hibernian Publishing, LLC
Established in 2012, Hibernian Publishing, LLC, Hibernian Publishing LLC is a boutique publishing house. Hibernian focuses on independent and/or unpublished authors in the genres of: memoir, How To, autobiography, dark, edgy poetry, and academic/educational work.