North Carolina's Northeast Ripe for Biotech Industries
Regional Development Commission forms alliance to help farmers and pursue additional biotech companies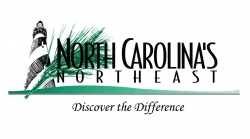 Edenton, NC, September 27, 2007 --(
PR.com
)-- North Carolina's Northeast Commission is forming alliances with those in the biotechnology industry in an effort to help farmers diversify uses for their land and further attract biotechnology companies to the region. In a meeting last week, the Northeast Commission led a forum with biotechnology consultants and regional stakeholders to validate a new industry niche in the biotechnology arena for North Carolina's Northeast Economic Development Region. "Our job at the Northeast Commission is to increase the region's capacity for new jobs and to diversify our economy. We have a tremendous number of assets and resources in our region that, when combined, offer us a world class niche in our economy," says Vann Rogerson, Commission President & CEO. "We even want to find ways for farmers to diversify uses for their land and identify our niche in supporting biotechnology development in the region."
The group is also working to develop a plan for new technologies to be researched and to determine how to better link these resources together to collectively offer an enticing business venture to prospective bio companies. Dr. Ron Heiniger oversees North Carolina State University's agricultural research and support operating at the Vernon James Research Center in Roper and is a strong proponent of the regional initiative. In 2005, the Northeast Commission, NCSU and North Carolina Department of Agriculture, along with many of the attending stakeholders, successfully recruited Ventria, a California biotech company, to grow rice in the northeastern region of North Carolina. "This company asked our area to grow bio-engineered rice that produces proteins valuable to the nutraceuticals industry. From this experience, we have seen a real opportunity for a new niche in plant-made biotech products for the northeast region," says Heiniger. The NCSU staff at the Vernon James Center grow plants for applied research to help farmers stay current in the latest technologies.
A regional grant from the North Carolina Biotechnology Center along with funds from the Northeast Commission has enabled the region to look at the development of the biotech industry in the Northeast Region from a scientific and economic perspective. RTI, a Raleigh based world renowned independent research organization with a distinguished history in scientific research and technology development, is studying the region and will make recommendations for biotech development specific to North Carolina's Northeast. RTI will assess the assets of the region and match the strengths of North Carolina's Northeast to projects in the industry. The recent meeting is an important step in this process.
"We expect that the RTI study will confirm the viability of biotech development in the region. The farming community is excited about this opportunity that the Northeast Commission initiative offers," said Joe Landino, a member of the Blackland Farm Managers Association.
Represented at the meeting were the North Carolina Biotechnology Center, The Bio Network, North Carolina Department of Commerce, NEED (Northeast Economic Developers), community colleges, NCSU, and Elizabeth City State University along with AVOCA, a world-recognized leader in plant extractions.
"We certainly see opportunities in areas like plant-made products and biofuels, and we expect our consultant to verify this and other opportunities in Northeastern North Carolina. This initiative will certainly help our local economy," said Ernest Burden, Northeast Commission board member from Washington County.
North Carolina's Northeast Commission is dedicated to increasing the standard of living for citizens in its sixteen-county region through tourism, industrial, and business development. The 16 counties that comprise the regional Commission are: Beaufort, Bertie, Camden, Chowan, Currituck, Dare, Gates, Halifax, Hertford, Hyde, Martin, Northampton, Pasquotank, Perquimans, Tyrrell, and Washington. For more information about the North Carolina's Northeast Commission, contact us at www.ncnortheast.com and www.visitncne.com.
###
Contact
Northeast Development Commission
Vann Rogerson
888.872.8562
ncnortheast.com
Les Atkins
les@lesatkinspr.com
252.532.0073

Contact