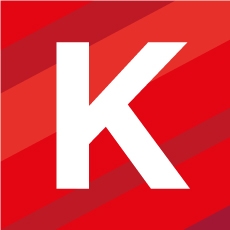 London, United Kingdom, February 12, 2014 --(
PR.com
)-- Krooter©, a self-serve recruitment platform, recently announced their newest addition to the Krooter© service, "Krootons." This currency enables businesses to better plan and spend their recruitment budget by enjoying discounts on all Krooter© products including (further discounts) on over 35 of the main job boards.
Krooter© are already carving out a unique reputation for providing tools within its recruitment hub, which empower UK businesses to take control of their own recruitment without compromising the quality of the output. "As we come out of recession businesses are looking for smarter ways to manage certain functions of their business," commented Ben Barney, Managing Director of Krooter©, "we are joining the ranks of MailChimp, Xero and Wix who provide easy to use tools to perform key tasks normally reserved for professionals, at a fraction of the cost."
"We are exceptionally pleased with the level of interest Krooter© is generating. In recognition of our customers with on-going recruitment needs, we decided to offer a further level of discount against any of the products we offer now and in the future. We thought this would be best offered through a currency – and what better name for it than "Krootons."
Whilst many job boards offer multi-buy discounts directly, Krooter© enables customers to apply the discount to any job board Krooter works with. As well as considerable savings on their recruitment advertising, customers enjoy far greater flexibility by selecting the job boards that are most appropriate for each vacancy they have, increasing the chances of receiving more quality candidates.
About Krooter©
Krooter© is a self-serve recruitment platform. Our online tools enable businesses to create a job advertisement that get attention in moments not hours, with Krooter© 's optimising tools. Save money by targeting your ad to the right job boards. Then post to multiple job boards with one click. Krooter© 's intelligent filtering system gets the right quality and quantity of candidates for your selection. Vacancy Filled. Job done!