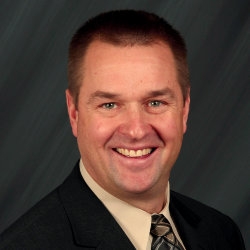 Albuquerque, NM, February 14, 2014 --(
PR.com
)-- Waterway Wealth Management announced they have opened a new branch office in Albuquerque, New Mexico. David Michalk, brother of Waterway Wealth Management Founder Dan Michalk, will head the Albuquerque office. This opening and the addition of David and his team, brings world-class, comprehensive financial advice and planning to New Mexico and the Southwest region. Waterway Wealth Management is based in The Woodlands, Texas, an affluent suburb just north of Houston.
David Michalk has been a Financial Advisor in Albuquerque for more than 15 years. He is a Chartered Financial Consultant (ChFC), a designation granted by the American College of Bryn Mawr, Pennsylvania. David graduated from the University of Texas Galveston with a B.S. in Physical Therapy and began working in the financial planning industry in 1997.
"Waterway grew more than 20% in 2013, and anticipate similar growth in 2014," says Dan Michalk. "With this new branch in Albuquerque, we will better serve our clients no matter where they live, work, or play." The office is located at 8300 Carmel Avenue NE, Suite 103 Albuquerque, NM 87122 and can be reached at 505-275- 2436.
Waterway Wealth Management is an independent firm that provides comprehensive personal financial planning and asset management for high net worth individuals including investment, tax, retirement and estate planning. Dan and David Michalk share a commitment to both the intricate process of financial planning which benefits his clients, and dedication to the growth of a positive, long-term relationship with those served by the firm.
About Waterway Wealth: Offices in The Woodlands, Texas and now Albuquerque, New Mexico. Waterway Wealth Management is a Registered Investment Advisory firm with the SEC. For more information call (281) 363-0000 or please visit
www.waterwaywealth.com
.