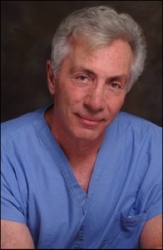 Harrison, NY, February 28, 2014 --(
PR.com
)-- Dr. Epstein will hold an informational discussion about Sculptherapy on Thursday, March 20th from 6:00-7:30 pm at his private practice located at 600 Mamaroneck Avenue, Harrison, NY 10280. Reservations can be made at 914-301-9425 or via email at
MarcEpsteinCosmeticMD.com
Sculptherapy
combines clinically proven, anti-aging procedures: Sculptra Aesthetic® cosmetic injections with Ultherapy® ultrasound to lift, tighten and tone face and neck skin. Sculptherapy is exciting and revolutionary because of the dramatic synergistic affects these combined therapies offer as an alternative to going "under the knife." Dr. Epstein understands that many patients do not want to endure facelift surgery but still want to look and feel younger. For many patients, Sculptherapy offers a real alternative to facelift surgery. Sculptherapy triggers the body's own collagen regenerative process restoring both face and neck to a natural looking, more youthful appearance. Results appear gradually and subtly over two to three months with clinically proven results that require maintenance treatment only at about two years.
Dr. Epstein explains, "As we age, we lose collagen, facial fat and bone mass resulting in drooping and wrinkling of the face and neck skin. Up until now, facelift surgery was the definitive solution. We now have the ability to offer non-surgical facial restoration with dramatic and natural looking results that require maintenance treatments only every two years. This revolutionary treatment stimulates your body's own endogenous collagen while lifting, tightening and toning skin on the face and neck. Patients love the gradual, natural, long lasting results that saves them from invasive surgery and frees them from the time and expense of repeated dermal filler injections."
Ultherapy is the first and only non-invasive, aesthetic treatment cleared by the FDA with a non-invasive face and neck"lift" indication. Ultherapy utilizes micro-focused ultrasound that bypasses the surface of the skin targeting the deepest foundational layer of the skin where collagen resides. This deep foundational layer provides support to the skin and facial structure and is the same deep layer that is addressed in facelift surgery. All natural Ultherapy® rejuvenates and strengthens collagen within the skin. It achieves a more open look to the eyes, lifts the eyebrows, creates a more defined jaw line, and tightens loose and sagging skin under the chin and on the neck.
Sculptra® volumizing filler stimulates collagen regeneration to replace lost facial volume and contours. Sculptra is the only collagen stimulating, facial injectable approved by the FDA to last over two years. Each treatment consists of a few injections to the areas to be volumized, the cheek, and temple and jaw line. Usually 2 or 3 treatment sessions are required to get the desired effect. Sculptra Aesthetic is administered with local anesthesia and the discomfort is minimal. As with all other injections there can be temporary swelling and bruising. Otherwise, there is no 'downtime'.
Dr. Marc Epstein is a highly skilled Aesthetic Medicine MD specializing in non-surgical facial rejuvenation treatments that manage the signs of aging. Dr. Epstein performs Botox cosmetic injections, dermal filler cosmetic injections, Liquid Facelifts, Sculptra®, Chemical Peels, Ultherapy® and Sculptherapy that help restore youth to your face and neck . Dr. Marc Epstein is one of the first certified providers in Westchester County, NY to offer Ultherapy® and first to offer the newest combined alternative to facelift surgery called Sculptherapy. Dr. Epstein performs all treatments personally in his private and discreet practice located at 600 Mamaroneck Avenue, Harrison, New York. Dr. Epstein is licensed in both New York and Connecticut and serves patients through out Westchester County, NY and Fairfield County, CT. Appointments and complimentary consultations can be scheduled through his office at 914.301-9425 or via email at MarcEpsteinCosmeticMD.com
For more information contact media representative:
Carolyn Brown Okay, 917.620.8104, Carolyn@DigitInteractiveMarketing.com
www.DigitInterActiveMarketing.com