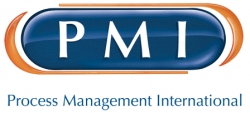 Meriden, United Kingdom, March 10, 2014 --(
PR.com
)-- PMI is delighted to announce the expansion of the public training schedule into Germany and Turkey.
The Lean Six Sigma Full Certified Green Belt will be running in four major cities throughout Germany as well as in one of the fastest-growing metropolitan economies in the world, Istanbul.
Dusseldorf and Munich will join the schedule in May, followed by Berlin and Frankfurt in September. Courses in Istanbul start in June and are scheduled to run in September, October and November.
70% of PMI's business is delivered outside the UK. The company works globally with many of clients, delivering consultancy and in-house training and providing materials in multiple languages.
As demand increases for training the business has continuously reviewed where in the world to offer their public training schedule. This process saw them successfully expand into the Middle East three years ago and Mauritius back in 2011 and now sees them expand into mainland Europe.
Susannah Clarke, Managing Partner at PMI said; "Our clients are increasingly asking us for flexibility when it comes to choosing training. They want a choice of in-house and public training options since both routes provide different benefits to their business and for the individual delegates.
"In recognition of this need, and PMI's expanding client base, the consultancy has launched its Lean Six Sigma Full Green Belt for the German and Turkish market."
The Middle East division is headed by Director Consultant, Dr Ashraf Almimi, who has established a successful public training schedule, with clients attending from all over the Middle East from a variety of different sectors. The first public Green Belt ran in Mauritius in 2011 and demand continues in this fabulous location with the next course running in April.
Susannah concludes; "We are looking forward to working with our customers and partners in Germany and Turkey and being able to bring a comprehensive set of offerings to their markets."