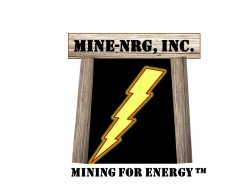 Jupiter, FL, March 13, 2014 --(
PR.com
)-- Mine-NRG, Inc., ("Mine-NRG"), (a privately held FL Corporation) and Cornerstone Sustainable Energy ("CSE"), (OTCBB: CSEI) have entered into a "Preferred Provider" relationship which combines their respective technologies to provide sustainable power solutions to the mining industry.
According to John R. DuBois, President of Mine-NRG, "Mine-NRG's multiple patents provide innovative methods for reutilizing underground mines with low to moderate temperature geothermal resources to generate electricity, along with other sustainable benefits. Mine-NRG believes that the CSE PwrCor™ Thermal Hydraulic Engine is ideal for underground mining applications, as no explosive or combustible materials are utilized. Furthermore, CSE's PwrCor technology operates with water temperatures and quantities far below comparable technologies. This allows Mine-NRG to offer its solutions to a greater number of mines throughout the world."
According to CSE, 125 and 250 kW engines are ready for market applications. Mine-NRG expects to use the PwrCor engine, either at the surface level or underground, to generate electricity or pump water. CSE's modular, scalable and low maintenance PwrCor™ equipment could relieve much of the reliance upon external energy sources for critical tasks. Mine owners now have clean energy options to control and reduce costs by generating their own power from on-site, sustainable resources.
Mine-NRG will work in concert with CSE in marketing efforts aimed at potential clients where heat energy in deep mines can be tapped and converted to useful work by combining their individual technologies.
About Mine-NRG, Inc.
Mine-NRG is a privately held licensing and development corporation. The Founder and President, John R. DuBois, has developed patented technologies utilizing the existing infrastructure of underground mines and low to moderate temperature geothermal resources to produce electricity, along with other sustainable benefits. Mine-NRG owns three US patents, along with an International Patent Cooperation Treaty (PCT) patent. National phase entries have been applied in 28 countries.
Contact: John R. DuBois
Email: jrdubois@minenrg.com
Website: www.minenrg.com
About Cornerstone Sustainable Energy, Inc.
CSE is a cleantech company focused on energy infrastructure development projects and delivering alternative energy solutions to a wide range of commercial and not-for-profit customers.
Website: www.cseindustries.com