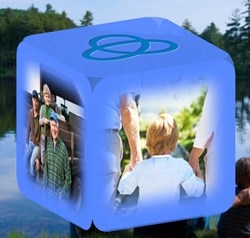 Las Vegas, NV, March 27, 2014 --(
PR.com
)-- Spiritcube Inc.,
http://spiritcube.com
(a privately held web based digital afterlife company) releases information for Accredited Investors that are interested in the company's 506c private placement memorandum. The company has recently merged its Florida Corporation into a Nevada Corporation and is maintaining its daily operations in Austin Texas. The Company has allotted 1,000,000 shares for this first round offering and a copy of the Private Placement Memorandum is available by emailing or contacting the company.
Accredited Investor 506 Regulations
On September 23, the JOBS Act-mandated SEC rule permitting general solicitation and advertising of private offerings conducted under SEC Rules 506(c) and Rule 144A went into effect, opening a key door to capital for U.S. and global companies. Lifting the ban on transparency in private offerings will also aid in producing more efficient pricing for private and public traded companies, as investors will be able to price in the performance of a private offering into a company's valuation. It could create a standard for more companies to share information in the public markets, creating a virtuous circle for issuers and investors. Companies that are providing insight into their business operations and financials for the first time may be inclined to continue providing ongoing news and disclosure, whether on their website or through a public disclosure services.
While general solicitation of Rule 506(c) offerings is now permitted, purchasers in a Rule 506(c) offering must be "accredited investors." The SEC defines the term "accredited investor" in Rule 501(a). Generally, individuals are considered accredited investors if they have a net worth greater than $1 million (excluding their primary residence) or incomes in excess of $200,000 in the last two years with the expectation of the same in the current year (or $300,000 with a spouse).
The Company
Spiritcube Inc., CEO Chris Nelson stated, "Our new initiative to raise funds through a 506c exemption is very exciting and we look forward to partnering with new investors. Spiritcube Inc. is raising the capital so that we may proceed to the next step of our expansion and continue to market our revolutionary new software and web application."
Founded in 2010, Spiritcube Inc. is a privately held Web based Tech Company Founded in Florida and merged with a Nevada Corp. The company has an operational office in Austin Texas to partner with its software developers.
Stay up-to-date with current events by joining Spiritcube Inc. E-Mail Alert List. Join by going to the company website or email to the following: info@spiritcube.com
Forward-Looking Statements: This release contains forward-looking statements, including expected industry patterns and other financial and business results that involve known and unknown risks, uncertainties and other factors that may cause our actual results, levels of activity, performance or achievements to differ materially from results expressed or implied by this press release. Such risk factors include, among others: the sustainability of recent growth rates in the holding industry; the positioning of Spiritcube, Inc. in the market; ability to integrate acquired companies and technology; ability to retain key employees; ability to successfully combine product offerings and customer acceptance of combined products; general market conditions, fluctuations in currency exchange rates, changes to operating systems and product strategy by vendors of operating systems; and whether Spiritcube, Inc. can successfully gain market acceptance. Actual results may differ materially from those contained in the forward-looking statements in this press release.
Contact Information:
Spirtcube, Inc. info@spiritcube.com