Dr. Jeffrey LaGrasso Provides the Permanent Solution for Cellulite
The answer to those puckered dimples and lumps on your hips, thighs and buttocks.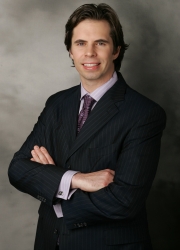 Miami, FL, March 31, 2014 --(
PR.com
)-- There are a number of reasons individuals develop cellulite around their thighs and buttocks, but most who have the typical "dimpling" effect in these areas would give almost anything to see it disappear. Until recently, available treatments have shown mixed results, and most improvements have been merely temporary.
Today, however, that has all changed. Dr. Jeffrey LaGrasso, a Miami-based plastic surgeon, is one of the pioneers of VaserSmooth, a cellulite removal system that achieves a better, longer-lasting result than other available systems. He has spent a great deal of time training other physicians around the world, and is the country's foremost expert on the device.
"VaserSmooth is still fairly new to the United States," Dr. LaGrasso said. "Until its introduction, there really wasn't anything on the market that could successfully address the three major cellulite issues. First, I use an ultrasonic probe with a sharp, fragmented edge that helps cut the bands that cause skin dimpling. Second, I use a different probe to break up and re-shape the irregular-sized fat cells. Finally, I superficially release the skin, so it contracts and therefore becomes tighter. Also, after the procedure I use alternative energy such as radio frequency to improve results, prevent reoccurrence and promote additional tightening of the skin."
Dr. LaGrasso says each of his patients is amazed at the results of the outpatient surgical procedure. "As long as a patient is a good candidate for VaserSmooth, I usually tell them they will see a 60-80% improvement," he said. "I still have not had a patient that wasn't thrilled with the results – and patients continue to see improvement for 6-9 months after their procedure."
Not only does the VaserSmooth leave better results, it also performs more efficiently. "Other systems out there are laser-assisted devices, so they are only able to treat a general area," Dr. LaGrasso explained. "But with VaserSmooth, I can target very specific areas I'm able to treat the entire circumference of the thighs and buttocks in 1-2 hours."
Recovery time is also surprisingly short. "There can sometimes be a small amount of discomfort for a day or two, but most people are back to work in 2-4 days," Dr. LaGrasso explained.
Dr. LaGrasso's main office is located in Miami Beach, FL. with additional offices in New York City and in California. For more information on VaserSmooth or to schedule an interview, please call Chuck Aurin at 855-352-9347 Ext. 208. You may also visit his Website at www.lagrassomd.com
Contact
Brushwood Media Group, Inc.
Chuck Aurin
855-352-9347
www.brushwoodmediagroup.com

Contact