Insure Your Motor Offers Performance Insurance to Fast Car Enthusiasts
Cheap finance deals make it easy for young drivers to secure loans on high performance cars, but how easy is it to find insurance for these high risk vehicles? Insure Your Motor has a solution.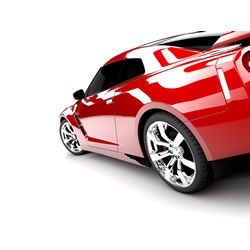 Wincanton, United Kingdom, April 10, 2014 --(
PR.com
)-- Despite a tough economic climate, the UK car sales market hit a 10 year high in March this year and there is no shortage of drivers choosing to buy high performance cars, including both modern and vintage sports cars.
Cheap finance deals account for roughly three-quarters of cars in the UK being bought under finance schemes, according to information published by the Society of Motor Manufacturers and Traders (SMMT). It's easier than ever to buy a high performance car, but how easy is it to find insurance for these high risk vehicles?
Insure Your Motor, a leading independent UK insurer, is able to respond to that question. They have announced their willingness to quote for most high performance and sports cars, including kit cars, imports and cars with modifications.
The company, which has been trading for over 14 years, specialises in providing budget car insurance, and specialises in non-standard quotes.
This broad vision ensures that Insure Your Motor is able to offer customers cover where many other insurers turn away from higher risk vehicles.
One area that singles out Insure Your Motor's sports car insurance from other companies is their willingness to quote for younger drivers. The cost of insurance for this age group is notoriously expensive, even with lower risk cars, yet Insure Your Motor invites enquiries from young drivers with high performance cars.
This willingness to offer cover for higher insurance risks provides a much needed niche service for high performance car owners of every age.
Insure Your Motor offers a customer-focused service seven days a week, and a streamlined, online quote system for easy access to quotes at any time of the day.
For more information, please refer to
Insure Your Motor
.
Contact
Insure Your Motor
Mandy Cochrane
01935 434734
www.insureyourmotor.com

Contact