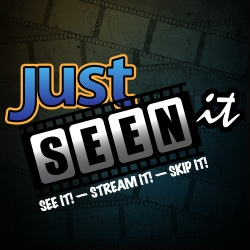 Los Angeles, CA, April 10, 2014 --(
PR.com
)-- Inspired by the MTV Movie Awards, Just Seen It takes a look back at the films of the 80s and picks Best Villain, Best Fight and Best Kiss of that decade.
On Just Seen It, industry professionals review the latest in theaters, on TV and the web. The reviews reflect audience-viewing habits and let viewers know whether to "See It", "Stream It" or "Skip It!"
Taking a page from classic MTV Movie Award categories, Just Seen It reviewers nominated one pick each for Best Villain, Best Fight and Best Kiss from the 80s - the decade MTV was born. Just Seen It fans voted on the winners. Reviewers Kevin Taft, Leah Aldridge and Sean Wright reveal what the viewers chose and discuss their own picks in this nostalgic look back at a great decade in film.
Best Villain
· Kevin Taft, screenwriter: "She boils a bunny. What's worse than that?" Alex Forrest (Fatal Attraction)
· Leah Aldridge, writer: "You couldn't reason with him, you couldn't rationalize with him…he was just badass." The Predator (Predator)
· Sean Wright, director: "You just think, that's what's coming to destroy us? It's hilarious." The Stay Puft Marshmallow Man (Ghostbusters)
· Viewers' Choice: Darth Vader
Best Fight:
· Kevin Taft: "It was the big moment. After three movies, this was it!" Luke Skywalker vs. Darth Vader (The Return of the Jedi)
· Leah Aldridge: "It looks like a real fight…the way two, big, out-of-shape guys would be slugging it out in an alley somewhere." Rowdy Roddy Piper vs. Keith David (They Live!)
· Sean Wright: "People think lots of things brought down the Cold War…but we really know it was Rocky." Rocky vs. Ivan Drago (Rocky IV)
· Viewers' Choice: Westley vs. Inigo Montoya (The Princess Bride)
Best Kiss
· Kevin Taft: "It's so adorable and then you can see the connection between them when they finally kiss…I love it." Eric Stoltz and Mary Stuart Masterson (Some Kind of Wonderful)
· Leah Aldridge: "It was a real kiss, it was in the rain, and they just really seemed to be in love." John Cusack and Ione Skye kiss in the rain (Say Anything)
· Sean Wright: "I just leave it to the words of Peter Falk, 'There have been five kisses that were rated the most passionate, the most pure. This one left them all behind.'" Cary Elwes and Robin Wright (The Princess Bride)
· Viewers' Choice: Judd Nelson and Molly Ringwald (The Breakfast Club)
The Just Seen It cast includes an eclectic mix of producers, directors, screenwriters, actors, and sound designers - all working professionals in the industry including Zorianna Kit, (film critic from The Huffington Post), Kevin Taft (screenwriter and film critic from Edge Media Network), Leah Aldridge (PhD, Film), Rachel Appelbaum (actress), Aaron Fink (sound mixer), Salim Lemelle (screenwriter), Liz Manashil (director), Sean Wright (director), and Brenna Smith (actress).
Just Seen It is a young, modern, multi-cultural entertainment show and has created over 800 distinctive reviews since its inception in 2011. It airs weekly on 246 PBS stations nationwide. Check local listings for showtimes, and online at Hulu.com.
Just Seen It is on in 108 markets and 40 states with 60% of US coverage. Just Seen It is produced by Hermosa Entertainment.