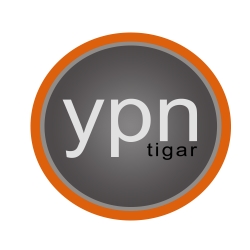 Corona, CA, April 10, 2014 --(
PR.com
)-- The Inland Gateway Association of Realtors Young Professional Network (TIGAR YPN) is hosting their fourth annual charity kickoff event on April 10th at Luna Modern Mexican Kitchen Restaurant. The event is a "White Party" theme where those in attendance are encouraged to wear white. It is the first of several events that will be put on by TIGAR YPN throughout the 2014 year to benefit The Settlement House and Joe Dominguez American Legion Post 742. Tickets are $20 presale and $25 at the door. Proceeds from the ticket sales will go directly to these two charities.
What: 4th Annual Charity Kickoff "The White Party"
Where: Luna Modern Mexican Kitchen
When: April 10, 2014 from 5:30pm- 9:00pm
Why: To help raise money for these two great local charities.
The YPN, chaired by James Free, is trying to raise money and awareness for two local charities, The Settlement House and Joe Dominguez American Legion Post 742. The Settlement House is a non-profit charitable organization that provides for the temporary emergency needs of the low-income families and individuals in the communities of Corona and Norco. You can learn more about supporting this charity at: http://settlementhouse.net. Joe Dominguez American Legion Post 742 is a small non-profit organization based out of Corona. They are located at 1557 Yorba St. The facility is in need of assistance and TIGAR YPN is putting together a plan to rehab the building. You can donate materials and/or services by contacting James Free at (909) 816-8285 or by sending an email to freejames@msn.com.
The YPN mission is to help young real estate professionals excel in their careers by giving them the tools and encouragement to become involved in four core areas:
· REALTOR® associations. Attend REALTOR® conferences and pursue leadership roles with their local, state, and national association.
· Real estate industry. Take an active role in policy discussions and advocacy issues; be informed about the latest industry news and trends.
· Peers. Network and learn from one another by attending events, participating in online communication, and seeking out mentoring opportunities.
· Community. Become exceptional members of their community by demonstrating a high level of REALTOR® professionalism and volunteering for causes they feel passionate about.
Special thanks to the event sponsors specifically, Nathan Chabolla of Wholesale Capital Corporation, James Free Properties, Roda Construction, Broadview Mortgage and Matthews Inspection Group.