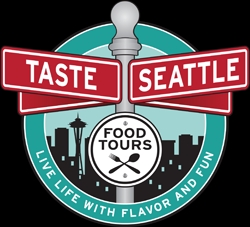 Seattle, WA, April 18, 2014 --(
PR.com
)-- Pioneer Square is a neighborhood that is a stone's throw from the gorgeous waterfront, on the edge of downtown and SODO with the rhythms of tourists and sports fans ebbing in and out like the Puget Sound tide. This is the neighborhood where Seattle was humbly born back in 1851. Yet, the neighborhood has been neglected and even shun in the recent past, left to age and deteriorate with dust covering up centuries of rich history. Many of Seattle's oldest buildings with their beautiful architecture and original brickwork waited patiently to be appreciated again. The revival of the Square, as it's lovingly referred to, has been slowly building steam. It's a true renaissance being fueled by many of the city's biggest named chefs moving restaurants to the neighborhood and into those historical buildings. To borrow from Huey Lewis and the News, Pioneer Square is truly Hip to be Square again.
Pioneer Square is Becoming the Nuevo Foodie Neighborhood
You would be hard pressed to find another neighborhood experiencing as much red-hot growth as Pioneer Square right now. Seattle's best chefs are coming to the neighborhood counting on capitalizing on the lunchbox crowd as well as sports fans coming into the neighborhood to pre-funk before games. In addition, they have all looked into their collective crystal balls and see the future of having a social, young population moving into new apartment high rises like Stadium Place. Smartly, they are building new restaurants and mixed-use markets to supply these urban Millennials with food and other essentials without needing to leave the neighborhood.
Matt Dillon has led the charge of the chefs into the neighborhood. He is currently winning the Monopoly game by opening up a string of restaurants in the promenade across from Occidental Park. Bringing his street cred as the 2012 James Beard Best Chef Northwest award winner, Dillon first opened up Bar Sajor (pronounced SIGH-yor) in a 1920's building on the beautiful tree-lined courtyard known as Occidental Ave. and has since added two separate mixed-use food and retail spaces both named The London Plane (named as homage to the trees in the courtyard). Bar Sajor has already received national accolades as a semi-finalist for the James Beard Best New Restaurant Award, named to the Bon Appétit 2013 Top 50 New Restaurants as well as on GQ Magazine's 25 Best Restaurants in America 2014.
Russ Flint (who is Matt's neighbor in the Melrose Market on Capitol Hill) has followed Dillon into Pioneer Square by opening Rain Shadow Meats Squared. Little Uncle owners PK and Wiley Frank added their second restaurant location in Pioneer Square (also originally in Capitol Hill). Taylor Shellfish recently announced they are expanding from Capitol Hill as well and on their way to Pioneer Square. Mike and Victoria Easton moved their pasta-centric restaurant, Il Corvo, from Western Ave. to Pioneer Square. The Easton's are already working on a second restaurant, Pizzeria Gabbiano, to open later this summer in Pioneer Square. Brendan McGill, owner of the acclaimed Hitchcock on Bainbridge Island, and a semi-finalist for the James Beard award for Best Chef in the Northwest also chose Pioneer Square to open his second restaurant Altstadt, a German-style beer hall.
Karen True, Director of Business Development at the Alliance for Pioneer Square, states, "We are thrilled with the diversity and caliber of restaurants in Pioneer Square these days. 15 new food and drink establishments opened their doors in 2013 and more are in the works for this year. News about residential development is another bright spot in the neighborhood."
Even the established neighborhood heavy-weights are stretching their wings. Long time Italian white-linen Il Terrazzo Carmine is creating an upscale patio bar with small plates to introduce their brand to the younger generation. Delicatus has leased a second building, The Kitchen, which triples as their commercial kitchen, urban winery and event space. Salumi (closed on the weekends) is now featuring one of their world famous sandwiches at CenturyLink Field for hungry fans.
Tat's Deli is proudly celebrating their 10 year anniversary in Pioneer Square this May. Tat's is the go-to for Philly cheesesteaks in the city and is introducing the Tatstruck (tatstruck.com), which will be hitting the road this April serving multiple locations in Seattle and Bellevue. Brian Tatman shares, "We are excited to continue to play a role in expanding Pioneer Square's reputation as 'Seattle's Sandwich District' and are happy to see the growth of businesses and new visitors to the neighborhood!"
New Pioneer Square restaurant & market openings are hard to keep up with as the new, fun announcements keep coming. Most recently planned additions include: Good Bar (by the Marination team) in the Pacific Commercial Building, Josh Henderson (Skillet) and Dani Cone (Fuel Coffee & High 5 Pie) introducing Quality Athletics and Cone & Steiner (a neighborhood market) at Stadium Place and Bryn Lumsden (formerly of Rob Roy, Vessel and Vito's) is opening up his own bar with perhaps the most creative name so far, Damn the Weather.
Jen Kelly, author of the New Pioneer Square blog has lived in Pioneer Square with her husband and daughter for almost five years. During that time, the Kelly's have seen ups and downs in the neighborhood, but one of the more significant and positive impacts they've noticed has been the addition of really amazing restaurants and cafes. Jen notes, "Not only has it shown that business owners are willing to make an investment in this neighborhood, but it also creates a draw for people to come and experience Pioneer Square."
When asked what her very favorite thing about living in Pioneer Square is, she comments, "It has always been that it feels like a small neighborhood that just happens to be in the middle of a big city. Having so many new restaurants and cafes open in the neighborhood has just enriched this experience. As small business owners, they are usually on site, and the more you frequent their establishments, the more you get to know one another. Many of them know my daughter by name, which is not an experience you typically expect in a big city - and it has made me love this neighborhood even more."
Taste Your Way Through the Reinvented Pioneer Square With a Personal Tour Guide
One of the best ways to experience the highlights of the neighborhood is to spend an afternoon with Taste Seattle Food Tours, another new Pioneer Square business. The owners, Felicia Watson and Roen Ako, fell in love with Pioneer Square and started a business focused on re-introducing locals and visitors alike to current food trends as well as the history and culture the neighborhood embodies.
Taking the tour provides a taste for this historic neighborhood while revealing stories of its origins like the catastrophic fire of 1889, and the recent resurgence as a must-visit food scene. The afternoon is spent sampling your way through the Square with stops at eight distinct locations that offer tantalizing tastes of the homemade and ethnic fare that has put Pioneer Square on the foodie heat map as a premier dining destination.
Compliment all that cuisine with three alcoholic tastings, from vibrant Washington State vino made in a Pioneer Square urban winery, to German beer at Altstadt and then onto tasting sips of premium sake. In between bites, wander the streets alongside a knowledgeable guide who offers insight into Pioneer Square's past and present incarnations, pointing out hidden gems from quirky boutiques to a 22-foot waterfall that's a true urban oasis.
Get reintroduced to Pioneer Square, Seattle's retro chic neighborhood replete with tasty riches. To buy tickets or for more information on taking a Taste Seattle Food Tour please visit their website:
taste206.com
.