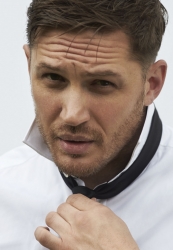 New York, NY, April 25, 2014 --(
PR.com
)-- National in-theater screening series moderated by Rolling Stone film critic Peter Travers April 2014 to feature "Locke."
With live appearances by star Tom Hardy (Dark Knight Rises)
& Writer, Director Steven Knight, Eastern Promises & Dirty Pretty Things
nyfilmcriticsseries.com/
The New York Film Critics Series® (NYFCS®), one of the leading word-of-mouth screening companies has partnered with the nation's leading independent cinemas, to present live, national, in-theater screenings. The events are moderated by Peter Travers, film critic for Rolling Stone Magazine, and ABC's Popcorn along with additional coverage by Alison Bailes of More Magazine, WOR Radio, and The Charlie Rose Show. The Series presents live, interactive, in-theater; pre-release movies and big screen HD simulcast with the stars and filmmakers.
The next NYFCS National Screening Event on April 29th, 2014 will be a preview screening of "Locke", starring Tom Hardy (Bronson, The Dark Knight Rises). The event will feature a live appearances by Tom Hardy and writer, director Steven Knight, Writer: Eastern Promises – (Viggo Mortensen, Naomi Watts), & Dirty Pretty Things – (Audrey Tautou, Chiwetel Ejiofor).
The event will include an exclusive, live, interactive, HD Simulcast to 50 U.S. locations. The various theaters get to ask on screen questions to the featured guests. The Series takes place exclusively in theaters and is never available on TV or the internet. http://nyfilmcriticsseries.com/Locations.html. (check local times and listings)
Locke is the Winner of the 2013 British Independent Film Award for Best Screenplay. Ivan Locke (Hardy) has worked diligently to craft the life he has envisioned, dedicating himself to the job that he loves and the family he adores. On the eve of the biggest challenge of his career, Ivan receives a phone call that sets in motion a series of events that will unravel his family, job, and soul. All taking place over the course of one absolutely riveting car ride, Locke is an exploration of how one decision can lead to the complete collapse of a life.
Directed by acclaimed filmmaker Steven Knight (Eastern Promises, Dirty Pretty Things) and driven by an unforgettable performance by Tom Hardy, Locke is a thrillingly unique cinematic experience of a man fighting to salvage all that is important to him.
Up until now, live talent has only been accessible to the public in New York, Los Angeles and at Festivals. Now everyone throughout the country can enjoy up close and personal moments from major movie stars, producers, writers and directors in the comfort of their own neighborhood theaters. Regional preview screenings are happening all the time, but never with a live, talent conversation component. This is a comprehensive, industry wide turn-key marketing tool complete with robust media and in-theater assets to 400+ screens.
A regular series of ongoing preview screenings is established in 50 selected major markets. Audiences experience all of the excitement of live Q&A sessions, hosted by Peter Travers. The big screen events deliver 9-13 curated pre-release films per year to discerning audiences on a monthly basis. Each movie in the Screening Series is introduced live by Peter Travers. Audiences then see the best movies prior to their release followed by live, HD Q&A between Travers, audiences and talent from the films. Each piece brings the energy and VIP nature of prestigious, NYC screenings for nationwide audiences to interact with stars and directors via two way simulcast. The Series is never be available on the internet or on TV.
This is the first ever Live National In-Theater Screening Series which will entertain, educate, surprise, and refresh the spirit of true independent and foreign language filmmaking through provocative story-telling. The NYFCS® is dedicated to producing inspiring events in a collaborative environment and to nurturing the long-term success of movies. Featuring an energetic, creative, and experienced team, the NYFCS® exhibits socially and culturally relevant films with live world-class talent in the best independent theaters throughout the US.
The December screening featured Columbia Picture's American Hustle with a live appearances by the film's Oscar® nominated Director David O. Russell (Silver Linings Playbook, The Fighter). The film stars: Christian Bale, Bradley Cooper, Amy Adams, Jeremy Renner, and Jennifer Lawrence.
The November Event featured a pre-release screening of Paramount Vantage's Nebraska, with live appearances by the film's stars Bruce Dern, Winner of Best Actor, 2013 International Cannes Film Festival, June Squibb (About Schmidt) and Will Forte (Saturday Night Live and MacGruber). Nebraska is directed by Oscar® winner Alexander Payne (The Descendants, Sideways).
The January 2014 event was At Middleton, with live appearances by Andy Garcia (The Untouchables, Godfather III, Oceans 11) Director Adam Rodgers and Vera Farmiga (Up In The Air) remotely.
The March event featured a preview screening of Breathe In with live appearances by Felicity Jones (Amazing Spiderman 2, Like Crazy, "Theory of Everything" Whereby She Plays Stephen Hawkings Wife Opposite Eddie Redmayne, Emily Watson, David Thewlis), Director Drake Doremus (Like Crazy, Equals with Kristen Stewart), and Amy Ryan (Capote, Win Win, Before The Devil Knows Your Dead).
Producer Mark Ehrenkranz, who will continue to program the series, commented: "Exclusive New York screenings with Peter Travers and live stars will now be intimately shared and enjoyed by film lovers everywhere in the comfort of their own neighborhood theaters. Unavailable in the past, film-goers now have immediate access to personally chat with artisans to honestly discuss their work. The creators of the smaller, better films will now mutually interact with a nationwide audience to help spread the word and ensure that these films of high caliber continue to be made and distributed." The prestige movies in the Screening Series might be followed by a regular theatrical run, or be available thereafter on VOD, DVD and other home entertainment vehicles.
This is the first ever Live National In-Theater Screening Series which will entertain, educate, surprise, and refresh the spirit of true independent and foreign language filmmaking through provocative story-telling. The NYFCS® is dedicated to producing inspiring events in a collaborative environment and to nurturing the long-term success of movies. Featuring an energetic, creative, and experienced team, the NYFCS® exhibits socially and culturally relevant films with live world-class talent in the best independent theaters throughout the US.
The Screening Series will be produced and distributed by Ehrenkranz, who has 25+ years of experience with the NY Film Critics Series® as well as production/marketing/distribution at Pacific Arts, Pixie Productions, Really Cool Jobs®, Greyshack films, VideoLine® and Ingram Entertainment, Sponsorship is available.
About The New York Film Critics Series®
Peter Travers, Host. Peter is an American film critic, who has written for, in turn, People and Rolling Stone. Travers also hosts a celebrity interview show called Popcorn on ABC News Now and ABCNews.com. Travers joined Rolling Stone in 1989 after a four-year stint with People. He's best known for his basic writing style that eschews a more sophisticated analysis for an easy-to-read and often very opinionated form. According to efilmcritic.com, Travers is the nation's most blurbed film critic. Peter has hosted the NYFCS for over 10 years. In addition to Rolling Stone Magazine, ABC-TV, Peter appears regularly on Newsweek & The Daily Beast, The Soho Apple Store, and CNN.
Alison Bailes, Correspondent. Alison is the film critic for More Magazine and a contributing critic for "Ebert Presents at the Movies" on PBS. She appears on NBC's Today Show as a film critic and industry reporter. Alison also appears regularly on Charlie Rose along with A.O. Scott of the NY times and others. She guest hosts the New York Film Critics Series® and maintains her own film website www.alisonbailes.com.
From 2005-2009 Alison co-hosted the NBC Universal weekly movie review show "Lyons & Bailes Reel Talk". She and Jeffrey Lyons shared their different perspectives on the latest film and DVD releases, gave viewers the latest news from the box office and reported on industry trends. "Reel Talk" also featured celebrity interviews. Prior to joining WNBC, Alison created "At The Angelika" for the Independent Film Channel. She wrote, produced and hosted this monthly look at the independent film scene, which later became known as "At The IFC Center."
Previously, Alison was a senior producer of the weekly film magazine show, "Flix" on VH1. She began her career at CNN, working for their daily entertainment news show "Showbiz Today." A UK native, Alison has lived in the United States since 1989. She graduated from Oxford University, with a Bachelor of Arts degree in French and German Literature. An avid athlete, she also received a sporting honor, half-blue, in rowing.
Mark Ehrenkranz, Series Producer. Mark Ehrenkranz has been producing The NY Film Critics Series® for 18 years. He is also producing Turbulent Souls a full length feature film based on the memoirs of Stephen J. Dubner (co-author of Freakonomics). National, key account marketing and sales executive for Ingram Entertainment. His credits include: Michael Nesmith's Prime Time NBC Series, Television Parts. USA's Nightflight, Radio 1990, Lifestyles of the Rich and Famous, Entertainment Tonight, CBS's America, To Hear, a PBS Special Presentation hosted by Joel Grey. Assistant to Harvey Miller, Private Benjamin, Protocol, Bad Medicine. Fire and Ice, a Ralph Bakshi/Frank Frazetta Production & Twentieth Century Fox. Assistant to Jerry Belson, Fun With Dick and Jane, Surrender, Always. Really Cool Jobs™ Save The Child, Return Of The Squeegee Men.
Isil Bagdadi, Co-Producer: Isil Bagdadi is Co-Founder / President of Distribution at CAVU Pictures. Isil is an indie film producer, distributor, publicist, programmer, and marketing consultant. In 2001, Isil and business partner Michael Sergio started CAVU Pictures to produce and distribute cutting-edge, critically acclaimed and award-winning independent films. CAVU specializes in theatrical distribution, service deals, consulting and publicity services for DIY filmmakers. Isil oversees all of CAVU's marketing, PR and distribution campaigns. She also consults for the popular arthouse QUAD Cinema in NYC, where she helped launch the QUADflix Select program. Some of the films Isil has produced and/or released over the years include Take Out (Independent Spirit Award nominee), The Real Dirt on Farmer John (winner of over 40 festivals), Let Fury Have the Hour (Official Selection, Tribeca Film Festival), The Holy Land (Slamdance film festival winner, Independent Spirit Award nominee), The Dukes (starring Chazz Palminteri & Peter Bogdanovich), the Canadian cult comedy Trailer Park Boys: The Movie (exec produced by Ivan Reitman), and Under Hellgate Bridge (Winner of the first Regal Cinemas Dreammaker Award). Isil frequently serves as a panelist, moderator, mentor and juror at numerous film festivals throughout the year. She has a graduate degree in Film from the New York Institute of Technology and her undergraduate degree in Communication Arts from St. John's University. Isil is a long-standing member of IFP, and New York Women in Film & Television.
Independent Theaters. The NYFCS® network of U.S. theaters are independent partners that are dedicated to presenting the finest films available. These are exhibitors who take great pride in their shows and provide patrons with state-of-the-art, live HD experiences in the comfort of their convenient locations. Each location has been carefully chosen to ensure the best possible experience that is available in domestic, independent cinema today.