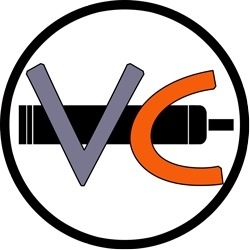 Franklin, TN, April 25, 2014 --(
PR.com
)-- Vapor Cafe will open on Saturday, May 3rd. Vapor Cafe offers the largest vapor lounge in Middle TN, where they encourage their customers to try all of Vapor Cafe's delicious premium e juice flavors at the tasting bar "The Badger Hole."
Vapor Cafe is here to help you discover what they can do for you in order to help millions of people throw their cigarettes away and move forward with a healthier, happier life.
Vapor Cafe offers a full line of vaporizer products covering every need from the beginner to the seasoned pro, premium eJuice, along with workshops to help educate their customers on how to use, clean, and even rebuild their favorite vaporizers. Other e-cigarette shops charge their customers to show them how to change coils or care for the vaporizers. Vapor Cafe's goal is to not only sell a full line of products, but to educate their customers as to best practices to stop smoking, along with how to care for their vaporizers. Vapor Cafe will offer workshops for everyone from the beginner, to the advanced users, and their workshops are all Free.
Vapor Cafe offers 1560 sq ft of space featuring a tasting bar, a relaxing area to vape and meet fellow vaporers, quality products, and premium e-Juice at a price that beats all their competitors, along with free coffee, tea, and water.
Vapor Cafe is located in Franklin, TN. in the Williamson Square Plaza (Near Hobby Lobby off Hwy 96) 1113 Murfreesboro Rd. Ste 406, Franklin, TN.
Visit Vaporcafeshop.com for more information.