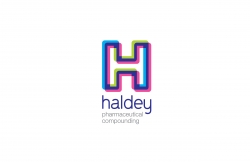 Bronx, NY, May 22, 2014 --(
PR.com
)-- The prestigious National Medical Association will host a seminar on Friday featuring Dr. Emil J. Haldey, a doctor of pharmacy and a leader in the specialized field of pharmaceutical compounding.
The event will take place May 23, beginning at 2 p.m., during the National Medical Association Annual Conference in Marriott Frenchman's Reef, St. Thomas, U.S. Virgin Islands.
Comprised of physicians from throughout Northeastern U.S., the distinguished audience will receive an overview of the latest breakthroughs in the pharmaceutical compounding industry.
Dr. Haldey, president of New York City-headquartered HALDEY Pharmaceutical Compounding, will discuss the history, rationale and benefits of prescription-drug compounding for the modern medical practice. His presentation will cover common pathologies and customized-therapy considerations in various fields of medicine, such as pain management, dermatology, pediatrics, internal medicine and more.
The National Medical Association may be reached at 202-347-1895 or via the Internet at www.nmanet.org.
About HALDEY Pharmaceutical Compounding
Unlike many drugstores offering individualized custom-blended medications on a limited or occasional basis, New York City-based HALDEY Pharmaceutical Compounding, as its name implies, specializes in pharmaceutical compounding. Rather than dispensing cookie-cutter solutions, the enterprise focuses solely on tailoring prescriptions to meet the specific needs of each individual patient, including those dealing with unique medical circumstances.
HALDEY Pharmaceutical Compounding's innovative scientific solutions embrace a host of medical and quality-of-life issues, such as pain management; anti-aging and integrative medicine; holistic health; hospice care; dermatology, and health and wellness, to name just a few.
For additional information, HALDEY Pharmaceutical Compounding may be reached at 855-H-COMPOUND (855-426-6768), or via the company's Website: www.hcompound.com.