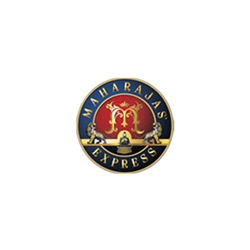 New Delhi, India, May 23, 2014 --(
PR.com
)--
Maharajas' Express
– the World's Leading Luxury Train – has rolled out an enticing early bird offer that gives guests a chance for an upgrade to spacious Junior Suite (150 sq ft) if they book a Deluxe Cabin (112 sq ft) by 31st August 2014. Guests may get an upgrade to Junior Suite by paying only 50 per cent of the cost difference between Junior Suite and Deluxe Cabin. The offer is subject to availability and other applicable conditions.
The icing on the cake is that this offer can be combined with the existing offer of providing redeemable vouchers of USD 250 per guest to those booking directly with IRCTC or booking online at www.the-maharajas.com
Maharajas' Express has been awarded 'World Travel Award' in the category of 'World's Leading Luxury Train' for two consecutive years in 2012 and 2013. Besides, the luxury train has also won 'Excellence in Luxury' award at the Royal India 2013 Luxury Show in Dubai.
The early bird offer provides an excellent opportunity to experience the luxury and royal hospitality of travelling in a more spacious Junior Suite.
Loaded with facilities like Wi-Fi Internet, attach bath with running hot and cold water, LCD TV, direct dial phones , comfortable beds and individual climate control, Maharajas' Express takes pride in its state-of-the-art facilities and elegant interiors. There are 20 junior suites that can accommodate up to 36 guests.
A guest can choose to book any of the five itineraries spanning between Four to Eight days offered by the Maharajas' Express. There are three 8Days/7Nights itineraries and two 4Days/3Nights itineraries, which introduce guests to rich and panoramic landscape of historic cities like Agra, Jaipur, Orchha, Ajanta, Khajuraho, Varanasi, Lucknow, Ranthambore, Bikaner, Jodhpur, Udaipur and Balasinor also.
Maharajas' Express has redefined luxury train travel in India. The train is almost half a mile long recreates the lifestyle of a princely era. It has 14 guest carriages and each has been named after a precious stone. The most luxurious of them all – The Presidential Suite – spans an entire carriage – is suitably named 'Navratna'. The other carriages which include Suites, Junior Suite and Deluxe Cabin are named Heera (Diamond), Neelam (Blue Sapphire), Moti (Pearl), Manik (Ruby), Katela (Amethyst), Hakik (Agate), Mooga (Coral), Panna (Emerald), Pukhraj (Sapphire), Firoza (Turquoise), Gomed (Hessonite), Pitoniya (Bloodstone). All cabins and suites feature large panoramic windows which are just apt to enjoy the incredible landscape of India.
Maharajas' Express is owned and operated by the IRCTC, a subsidiary of the Indian Railways. The train was launched in 2010, with the aim to recreate the royal aura and avant-garde hospitality exclusively available to the Indian royalty.