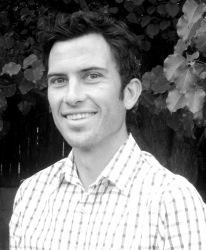 Albuquerque, NM, May 28, 2014 --(
PR.com
)-- Hicks Advisory Group, LLC (HAG) announced today that Ryan Gilmore recently joined the firm as Marketing Director. In this role he will be leading all marketing-related activities, including client communication and experiences.
Mr. Gilmore joins Hicks Advisory Group from Volcano Vista High School where he was a Social Studies and Government educator, as well as the head Cross Country and Track & Field coach. Most recently, Ryan lead his Track & Field team to a 2nd Place finish in the 2014 State Championships.
"We are extremely pleased to welcome Ryan to the family," said David Hicks, Vice President of Hicks Advisory Group. "Our firm has grown substantially over the past few years and the addition of Ryan will help provide our clients with service that is second-to-none. Ryan is man of high integrity and is passionate in all of his endeavors, and we will look forward to having him on board."
An Albuquerque-native, Mr. Gilmore earned his B.S. in Political Science from the University of New Mexico in 2006.
Hicks Advisory Group is dedicated to providing world-class service, retirement planning and investment advisory services to their clients.
About Hicks Advisory Group, LLC
Hicks Advisory Group, LLC is a locally owned and independent firm that provides comprehensive, fee-based financial planning and investment advisory services. HAG is a Registered Investment Advisor in the State of New Mexico. Ralph & David Hicks, principals of the firm, are the hosts of the popular Retirement Solutions Show that airs weekly on multiple radio stations, including 770-KKOB, 1050-KTBL and 1000-KKIM. For more information, call 505-821-6966 or visit
www.hicksadvisory.com
.