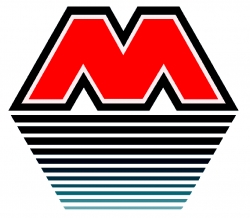 Arlington, TX, June 18, 2014 --(
PR.com
)-- Bob Moore Construction has received the prestigious Outstanding Construction Award for its Trader Joe's cold storage warehouse construction project in Irving, Texas from Texas Building Branch, the state organization for the Association of General Contractors of America (AGC).
To qualify for the Texas Building Branch competition, the building first had to win a regional AGC competition. The Trader Joe's project won first place in this regional competition through TEXO, the north Texas combined chapter of the AGC and Associated Builders and Contractors. TEXO is the largest commercial contractors association in Texas with more than 1,900 members.
After winning the TEXO award, the Trader Joes project competed with regional winners from all around the state in the Texas Building Branch competition and won top honors in the category of Design / Build Projects from $10M to $30M. Criteria for judging included difficulty in construction, unusual construction techniques, final appearance and quality, timeliness of completion and safety.
Trader Joe's cold storage warehouse is a 728,520 SF finish-out / retrofit of an existing warehouse in Irving, Texas. Bob Moore Construction, acting as design-builder, transformed an empty shell tilt-up construction building into a highly complex distribution center, cold storage warehouse and food manufacturing facility.
The new facility includes six independent temperature zones ranging from -20° to 65° and a 13-room food packaging and processing area. Refrigeration is controlled at the various levels with an extensive industrial ammonia refrigeration system and insulated metal panel walls and ceilings, with an underfloor glycol warming system beneath the freezer areas to prevent the ground from freezing. In addition, the facility features 23,676 SF of employee offices, restrooms and break rooms.
"The Trader Joe's cold storage warehouse is remarkable," said Ed McGuire, President of Bob Moore Construction. "Executive Vice President Larry Knox employed some highly creative design concepts to increase the functional cold storage space in the building's freezer zones, and his innovations worked perfectly.
"I'm very pleased that this project received awards from the regional and state AGC organizations," added Mr. McGuire. "This is tremendous recognition for the Trader Joe's warehouse, and I'm proud of the work Larry and all of our team did to make this project such a success."
"This was one of the more challenging projects I've been involved with," said Larry Knox, Executive Vice President of Bob Moore Construction. "Retrofitting an existing 728,000 SF distribution center to meet the needs of a multi-zone cold storage facility required creative engineering and superior project supervision. Superintendent Stacy Langston and our field team of Tanner Ashton, Tray Hardin and Greg Holland did a tremendous job of managing all the work to meet strict schedule requirements while maintaining a safe environment. To see the building come together so successfully was very rewarding for me, and to have the hard work of our entire team recognized with this state level award is truly an honor."
Formal presentation of the Outstanding Construction Award took place at the 36th Annual Texas Building Branch Awards Dinner which was held June 11, 2014 at the Hyatt Lost Pines Resort in Lost Pines, Texas.
More Information on the Trader Joe's Cold Storage Warehouse in Irving, Texas:
- For print-sized, downloadable photos of the Texas Building Branch / AGC Outstanding Construction Award Dinner go to http://www.generalcontractor.com/photos/2014-Outstanding-Construction-Award/
- For print-sized, downloadable photos of the Trader Joe's Cold Storage Warehouse in Irving, Texas go to http://www.generalcontractor.com/photos/trader-joes-warehouse/
- Project profile: http://www.generalcontractor.com/construction-projects/texas/irving/trader-joes-cold-storage-warehouse-distribution-center.asp
About Bob Moore Construction
A recipient of the QUOIN / AGC General Contractor of the Year Award, the TEXO / AGC Summit Award for Construction Excellence and the Texas Building Branch-AGC Outstanding Construction Award, Bob Moore Construction has been one of the most respected commercial construction companies in Texas since 1946. An industry leader in tilt-up construction, the company was the first general contractor in the United States to be formally certified as a TCA Certified Company by the Tilt-up Concrete Association (TCA). Bob Moore Construction was also one of the first general contractors in North Texas to be accepted into the OSHA Local Partnership program in recognition of its superior safety program. The company's portfolio includes a wide range of commercial buildings, from warehouses and distribution centers to office buildings and retail stores. Whether it is providing general contractor, design / build or construction management services, Bob Moore Construction's goal remains the same: to deliver quality construction projects on time and in budget. Bob Moore Construction is a member of TEXO / Associated General Contractors of America, American Concrete Institute and a sustaining member of the TCA.