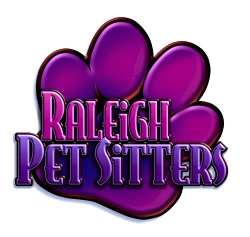 Raleigh, NC, June 26, 2014 --(
PR.com
)-- Raleigh Pet Sitters proudly celebrates this special occasion and honors the tremendous growth and community support over the years. Raleigh Pet Sitters hopes to keep growing and educating the community about the benefits of using a Professional Pet Sitter and Keeping Pets Happy at Home.
The Company was once again a finalist for the Best Pet Sitting Service in the Triangle by the Independent Weekly earlier this month, this is the 6th year they have been mentioned. They won in 2009, other years its been a Durham-based Company that wins so Raleigh Pet Sitters is the best Pet Sitting Service in Raleigh, NC.
Raleigh Pet Sitters was established in 2004 in response to the ever growing need of professional pet sitting services within the Raleigh area. They do pet sitting and dog walking for the Downtown Raleigh Area including Five Points, Hayes Barton, Cameron Village, all of Wade Ave, Boylan Heights, Ridge Rd. and the Downtown Raleigh Apts and Condos. Service area also includes Historic Oakwood, Mordecai, The Village at Pilot Mill, Drewry Hills, the North Hills area up to Six Forks at Lynn Rd, North Ridge, and Glenwood Ave starting at Crabtree Valley Mall all the way to Glenwood South in Downtown.
Services include: pet sitting for dogs, cats, birds, fish, and other small animals and/or rodents. Raleigh Pet Sitters also offers Mid-Day Dog walking and exercising for those that work long hours and need a mid-day visit for their dog(s). That is offered a discounted rate of $15 per visit if you do 5 days a week. The pet sitting rates are $20 per visit and that is for 2 animals. Each additional Dog is $2 and each additional Cat or other animal is $1. Free of charge with their service is plant watering, mail collection, trash to the curb, rotate lights (to give your home that lived in look) and administer any oral medications your pet(s) may need and they always clean up any pet accidents.
Raleigh Pet Sitters has 7 employees at this time. Colleen, Assistant Manager, services the North Raleigh and is full-time pet sitter / dog walker has been with Cindy since September of 2010. Monica is the other Raleigh Sitter and has been on staff since October 2009. The other 5 employees service & live in the downtown area and that's where Raleigh Pet Sitters stay the busiest.
All sitters are well trained in caring for your pet(s) and dedicated to the understanding that your pet is a member of your family and that loving care, minimal stress, and routine are key to a happy and safe pet. A familiar environment, diet and exercise, along with the personal attention of a professional pet caregiver is the ideal situation for the pet and a relief to most busy owners.
Raleigh Pet Sitters is licensed with the City of Raleigh, Bonded and Insured for all services provided. Raleigh Pet Sitters is also a Founding Member of Triangle Area Professional Pet Sitters (TAPPS), The K9 Circle. Raleigh Pet Sitters and her team are proud supporters of the Wake County SPCA, Pints for Paws, Local Pet Stores - Unleashed, Woof Gang Bakery & Phydeaux.
"Raleigh Pet Sitters is committed to offering a convenient and affordable service to families and their beloved pets," said Cindy Golden, Owner and Manager of Raleigh Pet Sitters. "We offer customized care according to you and your pet's needs. We want you to keep your pets happy at home; it's a great alternative to boarding your pets, when you go on vacation doesn't mean they should go to a kennel or boarding facility, we come in and take care of your pets and your home. We have serviced over 1,300 clients since starting the business in 2004 and do an average of 1,400 visits a month. We walk around 30 dogs each day at lunch time for those that work long hours and we do not do pack walking, each client gets individual attention and time."
Learn more about Cindy and her team of pet sitting professionals by visiting the website RaleighPets or give her a call at 919-605-5133. Cindy is currently looking to add on one more Full-Time person that lives in Downtown Raleigh so if you love pets, live ITB and have a flexible schedule and can work weekends and Holidays please drop Cindy an email for more information.
Mention this anniversary press release when you contact them when you book 5 visits of pet sitting, you receive one Free visit. This promotion is good one time for New Customers Only, not over Holidays and expires 11/01/2014.
They are currently full for the upcoming July 4th Holiday though, she says they always get full on Holidays and that's the busiest time for them and the only time they can't handle all the clients they service and she refers them out to other Professional Pet Sitters in the area that she knows and networks with. So don't delay scheduling when you know your Holiday plans as it is on a 1st come, 1st serve basis.
Raleigh Pet Sitters does Free consults and comes out prior to your vacation to introduce you to your sitter, get all the necessary paperwork and 2 keys to your home. Once you use a pet sitter you won't board your pets again, they are happiest in their own home with their caretaker coming in and visiting them, plus you don't have to take your pets anywhere and work around the kennel or vets drop-off and pick-up times.