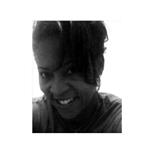 Los Angeles, CA, June 26, 2014 --(
PR.com
)-- School may be out for the summer, but summer reading is in. From poolside to bedside, a sun-lit hill or treadmill, Americans are reading. Fran Briggs recently announced Part I of The Best of Summer Reading, 2014. The selections include mystery, humor, spiritual, urban literature, wit and wisdom.
"We are proud to recognize authors who are at the forefront in their genre; but we also seek to help readers make quality decisions as it pertains to their reading selections," stated Briggs, Director of Operations at eMediaCampaigns!.
The Best of Summer Reading list meets these objectives. It is organized by title, publisher, the author's name, a short synopsis of each book, and a link for additional information and purchase.
This is the first list of 10 of 30 selections. In each case, the pages turn quickly.
"The books were chosen to showcase the author's literary vision through their subject, creativity, impact, influence, and quality," stated Briggs. "This list is not a 'greatest hits', but rather part of the best of summer reading for 2014. They're all wonderful reads. These authors deserve the recognition," she concluded.
Below are the first 10 of 30 picks. The numerical order does not coincide with ranking.
1. "Major Pettigrew's Last Stand" (Random House) by Helen Simonson
The shy romance between a retired British officer and a Pakistani shopkeeper http://www.amazon.com
2. "The Lady Blue's Story" (Shamonj Gifts LLC) by Movie Geek
Can the popular R & B singer and her bodyguard survive and escape the most powerful gangsters in Detroit who is chasing them with guns? http://www.amazon.com/dp/0615949762
3. "The Husbands and Wives Club" (Touchstone) by Laurie Abraham
Want to know what really happens in couples' therapy? Be careful what you ask for. http://www.amazon.com
4. "The Lovely Knowing" (Amazon Create Space) by Mishi McCoy
Memoirs of how to take the joys, horrors, and unfathomable situations from life to create a foundation of love, faith, and undying optimism. http://www.amazon.com/The-Lovely-Knowing-Mishi-McCoy/dp/1456750194
5. "The Three Billy Goats" (Barefoot Books) by Roberta Arenson
An artfully-told children's book rich in poetic language featuring the daily lives of clever Billy goats. http://www.amazon.com
6. "The Autobiography of an Execution" (Twelve) by David R. Dow
A riveting memoir by an intelligent and feeling attorney whose clients are on death row.
http://www.amazon.com
7. "Initial Kill" (CreateSpace) by Jana JJ McGraw
When a woman dies in a house explosion, two detectives fear something deadly has crawled into their quiet Southern town, and soon discover that someone is going to murderous lengths to expose nasty hidden secrets.
http://janajjmcgraw.wordpress.com/initial-kill/
8. "Love Edy" (Razor's Edge) by Shewanda Pugh
Best friends since birth, Edy and Hassan face all the drama and conflict of high school life, but nothing so challenging as their growing love for each other; it's a love that stands against centuries of tradition and threatens to tear two families apart. http://bit.ly/loveedy
9. "Healthy Food for Diabetes, Celiac Disease, and You!" (Southern Hospitality Books) by Sharon Fox
Vital information and recipes for Diabetics Gluten-Free diets, and anyone who wants to live a healthier life. http://www.goodcookin4u2.webs.com
10. "Is The Beautiful Lady Gone Forever?" (CreateSpace) by Larry Toombs
The romantic biracial love story of Shelia Williams, a 38-year-old, black female and 38-year-old, ultra-attractive nuance, Gerald. https://www.createspace.com/3771812