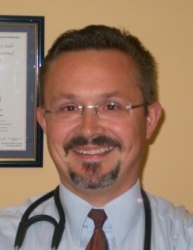 St. Albans, Victoria, Australia, July 31, 2014 --(
PR.com
)-- About Darko Sulava
Darko Sulava, M.D., is a General Practitioner and Proprietor of MD Clinic Medical. Dr. Sulava was born in Osijek, Croatia and is a Graduate of Zagreb University. MD Clinical Medical is a healthcare facility which provides patient care, active health provisions and diagnostics, skin cancer medicine and surgery, office procedures, and corrective surgery. Dr. Sulava specializes in diabetes, skin cancer medicine and surgery as well as training. He is a member of the Australian Medical Association, the Australian Metropolitan Alliance and a Fellow of the Australian College of General Practitioners. In his leisure time, Dr. Sulava enjoys radio-controlled electronics, fishing, camping and robotics.
http://swho.net/roundtable_bio.asp?id=127470&industry=none
About Strathmore's Who's Who
Strathmore's Who's Who honors successful individuals in the fields of Business, the Arts and Sciences, Law, Engineering and Government. We honor professional men and women in all academic areas and professions based on one's position and accomplishments. Inclusion is limited to individuals who have demonstrated leadership and achievement in their occupation, industry or profession. The Times Square appearance is given to the individual who has demonstrated consistent excellence in their career. The visual celebration of this individual will be displayed on digital screens at the venerable and historical 3 Times Square, New York, one of the busiest and most high profile landmarks in the nation. Professor Terrell certainly deserves this honor.