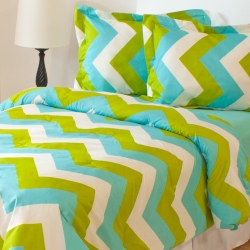 Minneapolis, MN, July 17, 2014 --(
PR.com
)-- One of TwinXL.com's
latest blog posts
goes into detail on the "must haves" for day one of your new home. Although TwinXL.com doesn't sell all these products they value their customers enough to recommend separate products other than their premier linens and bedding essentials. A lot of these things can be over looked and undervalued, however with their experience in the world of college they examine exactly what is a necessity and what can wait.
TwinXL.com and their employees understand that this can be one of the most stressful events of student's young lives and often it's their first time away from home. They want to be sure you have everything you need to succeed from day one.
The first topic they cover on the list is bedroom materials. They recommend that you bring your own sheets, comforter, pillows with pillowcases and a mattress pad. TwinXL also notes that you may just want to bring two sets of sheets just to limit the hassle of laundry.
Ryan Johnson, an employee at TwinXL.com says, "As someone who recently lived in the dorms any trip to the community laundry room is dreadful. Two separate sheet sets is a must have."
If there's any company that knows about dorm bedding it's certainly these guys. They're often considered the highest quality college bedding store in the land and offer products at amazingly fair prices. Along with their great service and quality they have a huge selection of mattress pads, sheets, comforters and other bedding separates for just about anyone.
Also mentioned in the checklist is to make sure to note the size of your dorm bed. It seems as if almost all colleges have geared towards the Twin XL size (39"x90") and TwinXL.com is your one stop shop for all your needs. "Our goal is to limit the hassle of finding twin xl bedding for students," says Johnson. "So we make it easy for them and offer it all on one site."
Aside from bedroom products TwinXL.com offers a list of bathroom and kitchen necessities along with some advice that you might find humorous but realize to be true throughout your first year. One of these products is a "Water Filter Pitcher," which can save you tons of money instead of repeatedly buying bottles of water.
Another interesting thing they mention is the use of door decorations. "Everyone wants to make a statement on move in day," Johnson exclaims. "It's amazing what a whiteboard and marker can do to draw some attention to your room."
To check out TwinXL.com's huge selection of bedding, separates and essentials go ahead and visit TwinXL.com. Also if you don't already, follow
TwinXL.com's blog
for other helpful and interesting information involving college. If you have any questions about their products, company, or any college bedding questions in general feel free to contact
help@twinxl.com
or call them at 1-888-894-6951.