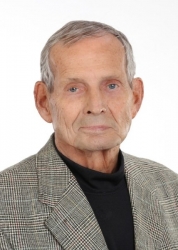 New Orleans, LA, August 06, 2014 --(
PR.com
)-- William A. Mindak, Ph.D. of New Orleans, Louisiana has been included in the Strathmore's Who's Who Worldwide Edition for his outstanding contributions and achievements in the fields of education and marketing consulting.
About William A. Mindak, Ph.D.
Dr. Mindak has over 30 years experience in the education and marketing fields. He is an Emeritus Professor of Marketing at Tulane University in New Orleans, Louisiana. He teaches marketing management and international marketing. He also serves as a Marketing Consultant to businesses, associations and nonprofits. Dr. Mindak has published one book titled "How to Run a Street Smart Nonprofit!: 10 Success "Secrets" from Street Smart Leaders", ISBN: 978-1466479982 and is in the process of publishing two new books on Street Smarts for Small Businesses and Street Smarts for Professional Practices. He has also authored and co-authored over 20 articles in professional publications including the Journal of Marketing, the Journal of Consumer Marketing and the Journalism and Mass Communications Quarterly. He has been a featured speaker and conducted workshops for various trade associations and corporations both in the U.S. and abroad. Dr. Mindak is affiliated with the A.M.A. In addition to Tulane University, he has been on the faculties of the Universities of Illinois, Minnesota and Texas at Austin. He has been a Visiting Professor at Northwestern University in Chicago, Aix-Marseille in France and Tsinghua University in Beijing, China. Dr. Mindak has served as a consultant to the Tulane Medical Center, the Volunteers of America, the Credit Union National Association and the Lighthouse of the Blind. He has worked in a research capacity with Foote, Cone and Belding and Tatham-Laird advertising agencies in Chicago and Campbell Mithun and Knox Reeves in Minneapolis. Recently, he has worked with many nonprofits ranging from Churches, art galleries, museums and credit unions to national nonprofits including the American Lung Association and the American Heart Association. Dr. Mindak's career accomplishments include helping to create the Executive MBA Program for the A.B. Freeman School of Business at Tulane University and serving as its first Director. He was born on April 30, 1928 in Chicago, Illinois and obtained a Ph.D. from the University of Illinois in 1955. In his spare time he enjoys travel and the opera.
About Strathmore's Who's Who Worldwide
Strathmore's Who's Who Worldwide highlights the professional lives of individuals from every significant field or industry including business, medicine, law, education, art, government and entertainment. Strathmore's Who's Who Worldwide is both an online and hard cover publication where we provide our members' current and pertinent business information. It is also a biographical information source for thousands of researchers, journalists, librarians and executive search firms throughout the world. Our goal is to ensure that our members receive all of the networking, exposure and recognition capabilities to potentially increase their business.