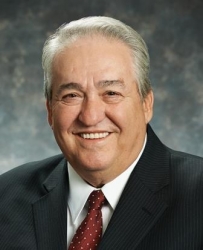 Marlton, NJ, August 13, 2014 --(
PR.com
)-- About Irvin E. Richter
Irvin E. Richter founded Hill International, Inc. in 1976. Mr. Hill is a noted expert in the field of construction contracts and claims. He has been involved in many of the most significant construction projects in the world including the Channel Tunnel, UK to France, EPCOT, Reliance Oil Refinery in India, Athens Metro in Greece, King Khalid Military City, Saudi Arabia, Petronas Twin Towers in Malaysia, the Washington Metro and the Alaska Pipeline. He served on the Construction Claims Oversight Committee of the Channel Tunnel and is actively sought as an expert, international arbitrator, mediator and neutral by many of the leading participants in the industry. He was a Special Consultant retained by the state of New Jersey as a Hearing Officer to make findings of fact and issue recommendations to aid in the resolution of more than 2000 claims that had been filed against the state. He has provided expert witness testimony on numerous occasions regarding contractual and damage issues and is one of the leading Project Neutral experts in the world representing all parties in a construction dispute (Voice of America Towers, Florida Aquarium, Raymond James Stadium, Indiana Convention Center). He was also Chair and CEO of Gibbs & Hill, a worldwide power and transportation engineering firm. Mr. Richter is included in the Entrepreneurs Halls of Fame. He is a Fellow of the Construction Management Association of America and the recipient of the Distinguished Alumnus Award, Wesleyan University. Mr. Hill is a member of the Board of Trustees of Rutgers University, the American Bar Association, New Jersey Bar Association, Rutgers University School of Law Alumni Association, the Philadelphia Bar Association, the World Presidents Organization and the Construction Industry Round Table.
About Strathmore's Who's Who
Strathmore's Who's Who publishes an annual two thousand page hard cover biographical registry, honoring successful individuals in the fields of Business, the Arts and Sciences, Law, Engineering and Government. Based on one's position and lifetime of accomplishments, we honor professional men and women in all academic areas and professions. Inclusion is limited to individuals who have demonstrated leadership and achievement in their occupation, industry or profession.