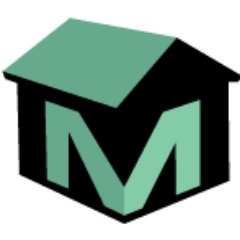 Seattle, WA, August 12, 2014 --(
PR.com
)-- Miga Col.labs in partnership with Walkthrough Media today announce the much anticipated release of Mividio, a Software as a Service (SaaS) developed specifically for real estate professionals and their colleagues.
"Over the past year, we have interviewed real estate agents with the intent to create a web-based content management platform that allows simple collaboration in the cloud between real estate agents, their assistants, and photographers to efficiently build digital brochures that can be shared anywhere on the web with ease," said Doran Bastin, co-founder of Miga Col.labs.
Mividio is a paid monthly subscription service for real estate agents. Assistants that work for the agents and professional photographers can create accounts for free to manage listings and deliver photos to the subscribed agent.
"From speaking with real estate agents we learned that they were becoming frustrated with the number of tools they need simply to network with their associates and vendors," said Bastin. "Mividio allows an agent, or their assistant, the ability to set up new listings, add listing data, chat with collaborators, and schedule photo shoots with their photographer of choice."
If an agent does not have a preferred photographer, they can select from a growing directory of Mividio photographers. Photographers can upload property photos directly to the listing through Mividio, and the agent can choose their favorites, quickly sort them within a proof-sheet, and within minutes publish the property listing to the major listing services and social networks.
"With this initial release we take our first step towards Mividio's ultimate goal, to empower real estate professionals with modern tools. Mividio's aim is to help agents manage an ever-changing industry, to stay in control while getting highly mobile. We are excited to see what's next, as we partner with our customers and implement more of their great ideas," said Mat Mathews, co-founder and technologist for Miga Col.labs.
For every referral who becomes a subscriber, members earn a free month of service. "We decided to gradually roll out Mividio to agents through a word-of-mouth referral program that rewards our early adopters. Since collaboration is central to our product we also want our growth to be fostered through networking and collaboration within the Mividio community," said Bastin.
Sign up now at
mividio.com
to be part of this exciting new technology for real estate agents, real estate assistants, and real estate photographers.
Miga Col.labs is a technology group and incubator developing open-source and proprietary solutions.
Press Contacts:
Doran Bastin
Miga Col.labs
doran@miga.me
(206) 290-3907