Florida Tobacco Shop is Proud to Announce the Addition of Black & Mild Pipe Tobacco Cigars to Its Catalog
Top-selling tobacco brand, Black & Mild is now part of the extensive selection of cigars available at FloridaTobaccoShop.com. Company officials of the online store announced that adding Black & Mild to their portfolio of machine-made cigars is part of an overall mission to provide customers with the best shopping experience at competitive prices.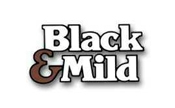 Miami, FL, August 19, 2014 --(
PR.com
)--
Black & Mild cigars
are made by Pennsylvania based tobacco manufacturer, John Middleton Company. These cigars are made of premium quality pipe tobacco in a homogenized tobacco wrapper. They may have a plastic or wood tip, but the line of shorter cigars known as Shorts are sold without a tip. Shorts are about half the length of regular Black & Mild cigars. The brand also includes a line of filtered cigars.
This line of cigars come in a variety of flavors, including apple, cherry, dark blend, wine and the well-known original flavor. Black & Mild cigars and cigarillos have a distinctive sweet-smelling aroma.
About FloridaTobaccoShop.com
Founded in 2014, FloridaTobaccoShop.com is an online store offering a large selection of cigars, filtered cigars and cigarillos. With many years of collective experience in the industry, company founders have guided the nascent business into becoming one of three top distributors, operating online only, for machine-made cigars.
The company's portfolio includes other top-selling brands such as Montecristo, Dutch Masters, Swisher Sweets, and the Padron Series among a host of recognizable names. The online store also carries humidors, filter tubes and blunt wraps.
The company aims to provide customers with the best service and online shopping experience by ensuring that cigar aficionados have a diverse selection of brands to choose from to suit their particular preferences. The inventory is updated with new lines while prices remain competitive with the industry. The online store is open 24/7, and free shipping is part of the package for all purchases greater than $150.
About John Middleton Company
John Middleton Company, owned by the Altria Group, is one of the leading manufacturers of cigars and pipe tobacco. The products range from little cigars to large machine-made cigars and premium hand-rolled cigars.
Contact
Martin Buitrago
7290 NW 7th St. Suite 105
Miami, FL. 33126
Phone: 800-774-0414
Contact
FloridaTobaccoShop.com
Martin Buitrago
800-774-0414
www.floridatobaccoshop.com

Contact