FloridaTobaccoShop.com Adds Blackstone Cigars to Its Inventory
FloridaTobaccoShop.com recently announced that they will be adding Blackstone cigars to their line of products. Blackstone cigars are a product of Swisher Co., which is one of the most well-known makers of flavored cigars. "These cigars come in cherry or vanilla flavors," said a representative of FloridaTobaccoShop.com. "Customers enjoy not only the rich flavor but also the aroma they produce."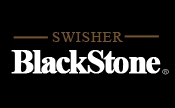 Miami, FL, August 19, 2014 --(
PR.com
)-- The small Dominican natural cigars are now available in FloridaTobaccoShop.com's inventory. "We think our customers will enjoy these for social gatherings or for a quick treat during the day," said the company representative. "They also make great gifts." FloridaTobaccoShop.com is a new company quickly moving up the list of top online cigar providers. During the short time they have been in business, they have managed to earn the honor of being one of the top three online cigar stores offering machine-made cigars. "Our goal is simple," the company representative stated. "We want to provide the best possible customer service experience to our online patrons while also offering them the best prices." The representative said this is why the store's popularity is growing so quickly.
"We offer our customers everything they want from an online cigar vendor," the representative continued. "Orders can be placed on our site 24 hours per day every day of the week, and the site is secure and user friendly." He explained that in addition to the site offering the lowest prices,
FloridaTobaccoShop.com
also offers free shipping on orders totaling $150 or more. There are also other savings and discounts offered on the site, but some special offers may be for a limited time. FloridaTobaccoShop.com also has an extensive selection of little cigars, cigarillos and filtered cigars to meet any shopper's taste and preferences. With a 40-day hassle-free return policy and a money back guarantee, the company welcomes new customers to try their products and unique customer service. Buyers must be of legal age to purchase tobacco products on the site. Visit FloridaTobaccoShop.com for more information.
Contact
FloridaTobaccoShop.com
Martin Buitrago
800-774-0414
www.floridatobaccoshop.com

Contact